Jan 22, 2021
On January 30, the UBC Black Law Students' Association (BLSA) together with Allard Law will be hosting a conference for Black undergraduate or graduate students who are thinking of pursuing a career in law. (Visit the conference website to learn more about this event). The conference is one of several initiatives spearheaded by the BLSA, with the support of Allard Law, to address systemic racism both within the law school and the profession.
We recently had the opportunity to connect with UBC BLSA co-presidents, Dinah Holliday and Rebecca Barclay Nguinambaye about the upcoming conference and their commitment to confronting anti-Black racism.
What inspired you to get involved with UBC BLSA?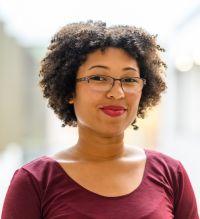 Becca: BLSA members have a shared experience of heightened visibility and loneliness in law school. We do a good job of reaching out early to new Black students to invite them into the community and my first year experience was no different. The upper-year members contacted me right away and offered incredible support. They allowed me to be myself and discuss parts of my identity that no one else in the law school could understand. BLSAs are activist groups in law schools and I am drawn to their dual role of community-building and pressuring law schools to do better as the starting point for increased diversity and access to justice in law. I was inspired by their positive influence on the law school community and feel privileged to have contributed to a lot of progress in the past several years.
Dinah: My experience was very similar to Becca's. The upper-years found me within my first week of law school and offered mentorship and most of all friendship. We built a community that I relied on quite heavily as I navigated the difficulties and challenges of first year, including underrepresentation. It was also amazing to work together to address the unique challenges that we faced getting into and during law school. Their support instilled in me a desire to do the same for the next and future generations of Black students, both by providing personal support and by advocating for broader more structural change.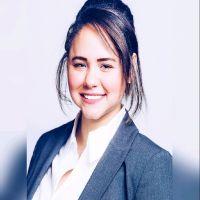 Last summer, Allard Law released this statement about their support of UBC BLSA and their objectives. How has this helped?
Becca & Dinah: The budget we received from the law school enabled us to begin work towards the implementation of some of our recommendations, which had the overarching purpose of addressing anti-Black racism and systemic barriers for Black students. Despite the pandemic, we are able to hold a full-day virtual conference and have provided LSAT assistance to over 40 prospective Black law students so far. Additionally, the law school has tasked several faculty committees with directly addressing our recommendations, including changes to curriculum and admissions. The commitment has raised BLSA's profile in the law school and we are finding it much easier to have meetings with stakeholders and collaborate on initiatives.
Institutional support and accountability are key to any initiative that otherwise relies on students. While this year has been a good start, and the university and law school have taken meaningful steps, there remains much work to be done. We want to ensure that addressing and eliminating anti-Black racism and systemic barriers remain top priorities in future years. We need continued pressure from alumni and future students to challenge the university and law school to carry out their publicly stated commitments.
Let's talk about the upcoming conference. What do you hope for students to take away from this event?
Becca & Dinah: Last year, UBC BLSA hosted a panel and reception for undergraduate students. We got feedback from student attendees about how much the event meant to them and knew we had to do it again, but bigger! Additionally, underrepresentation of Black students in law schools in Canada is a major challenge that we are doing our part to overcome, and we know that these types of events have a positive impact on the rates of Black applicants.
Until there is a representative and significant number of Black law students in all law schools across Canada, we will continue to make ourselves visible so that Black students know this is a possibility for them, too. 
With Allard Law's support, we had the ability to expand to a full-day conference this year and we intend to make this an annual event. We aim to provide Black students with the information and inspiration needed to start on a journey towards a rewarding legal career. The day has been designed to provide prospective students with a glimpse into the life of a law student and lawyer as well as practical information.
Until there is a representative and significant number of Black law students in all law schools across Canada, we will continue to make ourselves visible so that Black students know this is a possibility for them, too. Not only are we encouraging them to apply, but we are backing our words up with practical support for their applications. We want students who come to the conference to know that BLSA will support them at every stage of their journey and that Law has a place for them should they want it.
Why did you select Lesra Martin as the keynote speaker?
Becca & Dinah: It is probably fairer to say that Lesra selected us, as he is a very busy professional and we are extremely fortunate to have him! Of course, every Black student's journey to law is different, but Lesra's embodies the determination, courage and passion we all need to get here. Even before getting the title and formal education needed to be a lawyer, Lesra was advocating on behalf of others and had a compassionate outlook on the world. We think his story is important to share because it's a reminder that anyone can do great things and that we have heroes in our very own province!
Any final thoughts?
Becca & Dinah: The wave of support for our initiatives since last spring and the denouncement of anti-Black racism has been very meaningful. We are thankful that we are no longer so alone in our advocacy and continue to welcome allies and partnerships. We also want to encourage everyone to help us create long-term sustainable change. It is easy to have our emotions and passions flare up when tragedy strikes, but BLSA is here for the long-haul and we continue to advocate even when it is tedious, even in the calm. Systemic racism requires systemic change and there is no quick fix for that. We hope readers will share our conference invitation with Black students that they know and also consider ways they can make long-term contributions to ending discrimination in legal education and the profession.
---
Allard School of Law

General Audience

All Students