We are pleased to announce a generous donation by alumnus John C. Armstrong, QC (LLB '64) to provide bursary support to Allard School of Law students. 
This $100,000 gift will be added to the capital of his existing endowment, the John C. Armstrong, QC Bursary in Law. This bursary was established in 2018 and has supported eight awards to date. With the addition of this $100,000 gift, we expect the impact of his endowment to triple on an annual basis. 
"The investment required to establish an endowed bursary is no small feat, so to have a donor establish an endowment and then come back years later to triple its impact is truly extraordinary," shared Allard Law Dean Ngai Pindell. "Supporting students who have financial need is a critical component of student success, and it's an honour to be able to share this wonderful news with the Allard Law community during my first days at the law school" said Dean Pindell, who joined the law school as Dean on November 8.
"My hope is that this bursary makes a meaningful difference in the lives of everyday law students who are passionate about a career in law, but who face financial circumstances that could put that dream out of reach," said Armstrong.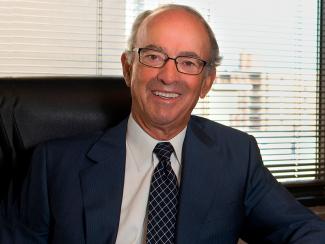 A generous alumnus and supporter of the law school, Armstrong is an experienced estates and trusts lawyer. He established his firm, Armstrong Estate Law, in 2012. Based in Calgary, AB, Armstrong is active within his community, having served on a variety of charitable boards throughout his professional career.
When asked what inspired him to make a gift to the law school, Armstrong said he has many fond memories of his time at law school and thinks of his alma mater often.  "When I was deciding where I wanted to make a gift, it felt like the perfect place to direct my support," he said. "It makes me happy knowing I'm supporting future generations of lawyers."
To learn more about ways you can give, please visit the give UBC website.
---