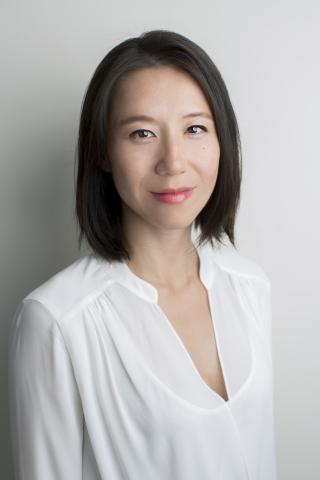 As Facebook's Hong Kong-based Associate General Counsel (Competition and Regulatory), and a former associate at Freshfields Bruckhaus Deringer LLP, Ruth Chen has dealt with a wide array of competition law-related matters. In this interview, Ruth discusses her work on competition law in Asia, while giving valuable insight into her career after completing her LLB at the Allard School of Law.   
CALS: Tell us about the nature of your work. What are the areas of law that you devote most of your time to?
Chen: I am the Associate General Counsel, Competition and Regulatory, for Facebook's Asia-Pacific Region. Geographically, this spans North Asia, Oceania, the ASEAN countries, and India—my role is to deal with competition law issues within this diverse region. Before joining Facebook, I was at HSBC in an equivalent role for three years; I also practiced at Freshfields, a multinational law firm headquartered in London, where I was able to lay the groundwork for my current involvement in competition law.
I tend to categorise my work into different buckets. The first can be characterised as "reactive" work, which includes regulator engagement, day-to-day business counseling, and advising on mergers and acquisitions (M&As). Regulator engagement may include providing information about our products, business model and presence to government agencies and taskforces. The day-to-day business counseling considerations are multifold, including providing guidance to the business on how to interact or collaborate with other industry players in trade association context or in industry research projects. Finally, M&A work involves advising our corporate deal teams and assessing the jurisdictions that require competition law clearance for potential transactions.
The second aspect of my job is "trendspotting," or "proactive" work. As the name suggests, I try to identify trends and areas where I can give competition law guidance with an aim to educate and "future-proof" the business. The more awareness I can raise, the better the business becomes at issue spotting and seeking competition legal advice.
The workload is heavy. I am one of many competition lawyers within Facebook. We are spread out across different jurisdictions. We work closely with one another and with our external law firms to manage the company's competition law related matters. In Asia, we often work with a combination of global external counsel (or international firms) and local external counsel; this combination helps us develop consistent narrative across international jurisdictions while taking into account local nuances.
CALS: How different is it to work at a social media platform—which just happens to be the world's most powerful (!)—than working at a global financial institution?
Chen: From my time with HSBC and Facebook, I would say that the culture and pace of these institutions are quite different. A tech company operates at a much faster pace—the nature of the tech industry is such that companies are constantly innovating and moving ahead with projects. It is thus a very fluid experience; we are expected to advise quickly in order for the business to roll out new products or features. In contrast, you encounter a more measured pace in the financial sector, as these institutions have traditionally been heavily regulated and so there are many pre-established procedural checkpoints that slow down the speed of a product's release.
I also find that Facebook has a "flatter," or less hierarchical, form of management compared to HSBC; regardless of what level you occupy in a project, there is room for everyone to provide input, challenge decisions, and receive feedback. This structure may change as Facebook matures and expands as a company over the next few years.
Despite these differences, I feel that there are some important similarities between Facebook and HSBC. Notably, both organizations place a heavy emphasis on their lawyers to really get to know the business, the company's goals and strategies, and the products and services offered. This level of partnership is important, especially when you need to interact with regulators and help regulators understand why, for example, a product is built a certain way or why proposed regulations may not be feasible.
CALS: In your line of work, what are the most important legal developments in Asia? What are good ways for those of us based in North America to learn about them?
Chen: Although several foundational principles of competition law are universally applicable—notably, competition law is concerned with regulating M&As, anti-competitive agreements (e.g. cartels), and abuse of dominance—there are now signs of expanding the application of these principles to address other regulatory issues (e.g. privacy and personal data protection). One key driver for this expansion is the rise of the digital economy and the increase of data flow and data use. However, expanding application of competition law to address privacy issues could create a schism with existing privacy regimes, by introducing an additional set of regulatory standards that companies must comply with when confronted with what is ultimately a user privacy issue. Moving forward, it will be important for regulators, law makers and businesses to work together to come up with workable and sensible regulatory frameworks and solutions.
More broadly, looking at the Asia digital landscape, I see a vibrant and thriving digital economy, with many APAC-headquartered digital players competing against US-based tech companies.  For example, Rakuten, Yahoo! Japan and Line are very popular Japanese-based platforms, and NAVER and Kakao are "go-to" Korea-based digital platforms. China is in a class of its own, having taken its own unique approach to development by having its government work very closely with tech giants like Tencent and Alibaba. I think that these different national dynamics across the Asia-Pacific region will produce rich ecosystems for the rise of innovative digital tools and unique business models.
As these regimes find their footing in the tech and competition law worlds, governments will likely become more comfortable with using tech to reach consumers and small businesses—this has already been demonstrated in the ongoing COVID pandemic, where governments have increasingly relied on digital platforms to provide important data to the public. However, it will be necessary for these governments to engage in deeper dialogues with new companies in order to establish appropriate regulatory mechanisms for future success.
For those interested in learning more about competition law in Asia or APEC-related trends, the free resources offered by organizations like Competition Policy International or International Competition Network are a great gateway into these topics.
CALS: Competition and trade are intellectually deeply interesting niche areas of law that many young lawyers do not get exposed to (perhaps even more so than tax!) How did you find your way into these areas?
Chen: My first introduction to competition law took the form of a practitioner-led competition law course that was offered every other year at Allard. At the time, I was unsure as to whether I wanted to be a competition lawyer, but that course certainly piqued my interest in the subject.
My main motivation in applying to an international law firm was actually my desire to travel; because I had never travelled to China, I researched and applied extensively to firms in Asia as a means of achieving that goal. I ended up accepting a summer position with Freshfields in Hong Kong, which incentivized me to return there for a training contract (the equivalent of articling). I had offers and interviews with Vancouver firms as well, but I ultimately decided to accept the Hong Kong offer because I saw this as a once-in-a-lifetime opportunity to start practicing in Asia and become involved with the rich competition law systems that were developing in that region. During my training at the firm, I chose to complete my two-year firm rotations in areas that I had been unfamiliar with in law school, such as dispute resolution and IP. Not only was this a great learning experience, it was an opportunity for me to get a sample of what I wanted to pursue in my later legal practice.
These experiences have taught me how influential and positive risk-taking can be for a person's career; I hope that my story will show students that they do not have to settle immediately into a traditional career path after law school. If you are interested in seeing what foreign law firms have to offer, you can—and should—apply for positions with those firms. The market is big! Try to engage with different practice areas if you have the chance to do so—even if you end up disliking a certain area, at least you will have gained some knowledge in the process! Just as competition law is constantly evolving, students should approach their legal careers with a similar intent to achieving flexibility and experimentation in their future careers.
---