As protests against institutional racism continue to make headlines around the world and spark important conversations, Janis Sarra, Professor at the Allard School of Law and Cheryl L. Wade, Professor at St. John's University School of Law, New York, are adding to this discourse with their recent book Predatory Lending and the Destruction of the African-American Dream.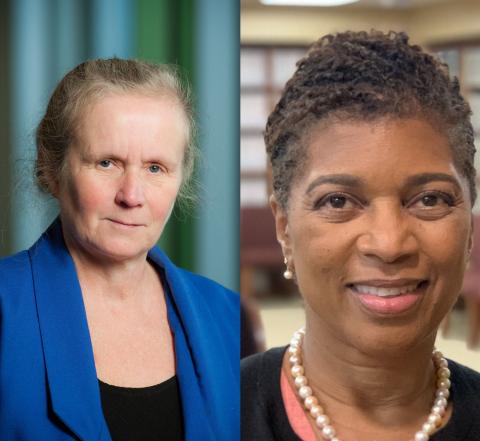 Professor Sarra is one of the world's leading scholars in the area of corporate, securities and financial services law and Professor Wade is widely recognized for her work and teachings in the area of corporate law, critical race theory and civil rights law. Together, they take a closer look at how systemic anti-black racism has caused and continues to widen the racial wealth gap between black and white Americans. 
We recently had the opportunity to ask Professor Sarra a few questions about their new book and what they hope the public will learn from it. 
What is the main idea that you and Professor Wade are conveying in this book? 
Longstanding racism has underpinned the entire design of the US mortgage market. The early racist practice of "redlining" of black neighbourhoods, which severely restricted the ability of African Americans to get traditional mortgages, set the stage for development of a sub-prime mortgage market.  Sub-prime mortgages, which include high hidden fees, prepayment penalties, fraudulent records and disclosure by mortgage companies, etc., were sold to black Americans in far greater numbers (four times more) than the non-black population, even when they were middle class Americans and qualified to receive regular mortgages.  
Then, when the sub-prime market melted down (we document how it happened), more than 17 million people lost their homes to foreclosure.  We discuss all the missed policy options that could have been deployed to prevent the losses and how the lobbying by the banks and other financial institutions of politicians stopped meaningful regulatory reform. We also link what happened with the global financial crisis to forms of predatory and racist lending that continue today, and in fact, are increasing.
 The current pandemic has highlighted new forms of predatory lending that are going on today, with both renters and mortgage holders losing their homes.
What is the one thing that you would like readers to take away from this book that they might not learn anywhere else?  
We document empirically the results of more than 30 lawsuits against the major mortgage and financial services companies and banks, and describe in meticulous detail how, out of $119 billion dollars paid in damages to settle the lawsuits, almost nothing went to the people who lost their homes. It tracks where the money went.  Moreover, there was no admission of responsibility by any company in all the lawsuits, and no one went to jail, notwithstanding the egregious conduct documented by 49 state attorneys general. No one else has analyzed more than 4,000 pages of litigation and settlement documents.  We also examine the harmful effects of the current US administration's decision to turn monitoring mortgage modifications back to the private mortgage sector itself, rather than continuing government regulatory oversight, leading to new forms of predatory mortgages. We examine the legislative reforms to the US financial system post the global financial crisis that were supposed to prevent another financial meltdown and highlight why the protections are insufficient.
Why was it important to write this book and why now?
The current pandemic has highlighted new forms of predatory lending that are going on today, with both renters and mortgage holders losing their homes. Public dollars are being directed to guaranteeing the banks extending credit, but the mortgage holders and rent payers will still have to pay back everything with significantly added amounts of interest – so the protection to them is very limited.  It also reveals why the black economic lives movement matters – because the financial disadvantages are racially biased.  
There is also a growing practice of predatory behaviour by municipalities in the United States.  Many black senior citizens who have fully paid for their homes and their taxes are up to date, but have a water bill outstanding (e.g. from New York flooding), are losing their homes under public programs that confiscate homes without notice or due process. The homes are then given to private developers who pay nothing for the home and then flip them in the market for a large profit. Public hearings are revealing the impropriety of these programs. The book highlights these growing practices and offers a number of policy solutions.
What impact do you hope it will have going forward?
We hope that the book will help shape policy debate in the US and lead to reforms of financial market regulation and the mortgage system, giving a voice and greater protection to black Americans of all ages and socio-economic classes.
Professor Sarra and Professor Wade recently took part in a panel discussion about the topics covered in their new book. The event was hosted by Michael Simons, Dean of St John's University School of Law. A full recording is available on the Allard Law YouTube channel. 
---