Sep 24, 2020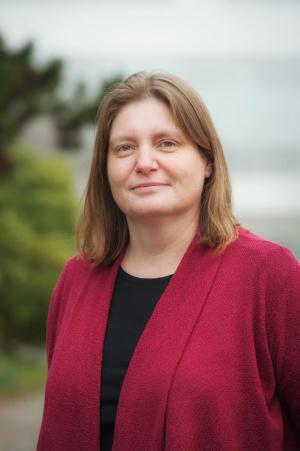 We are honoured to introduce our Dean pro tem, Professor Janine Benedet. Dean Benedet graduated from the law school in 1993, and would later come back to join the faculty as Associate Professor. We recently had the opportunity to ask Dean Benedet a few questions about her time at the law school and what she's looking forward to the most in her new role.
What's it like being the Dean of the school you used to attend as a student? And what are some of your fondest memories of your time here as a student?
In obvious ways, the law school is unrecognizable from when I was student back in the brutalist Curtis Building in the early 1990s. I remember dashing through the student smoking lounge to get into room 201, something that is thankfully not with us today. Many of the wonderful faculty members I learned so much from have retired, but quite a few more are now my colleagues, which is not something I could have predicted when I was a student. I do think about the aspects of my own time as a student that were transformative for me - like competitive mooting and clinical programs – and am so pleased that we have expanded the opportunities for our students to have the same experiences.
You're a practicing lawyer and sometimes do pro bono work in the community. How does having this experience help you in your new role?
I have always thought of the legal profession as fundamentally a profession of service. I'm very fortunate to be able to use my legal skills from time to time to assist non-profit groups. The knowledge I gain from their front-line expertise enriches my research, so it is very much a win-win.
Fall 2020 has been a school year like no other. What have been some of the biggest challenges of remote learning and teaching? How are students and faculty adjusting to this new normal?
The challenges for all members of our community – faculty, staff and students – have been immense. We are doing some small group first-year teaching in a hybrid format with students in the classroom and online at the same time, which is technologically complex, but everyone has been enthusiastic and patient. Most of our classes, and our clinics, are entirely online. I am especially grateful to our adjunct faculty who are continuing to share their expertise with our students in this new format.
What are some things you're looking forward to this year?
Notwithstanding our online format we are still able to hold some terrific events, and it is actually easier to welcome guests from afar. I'll be hosting a special lecture with Justice Edwin Cameron on November 3rd. You can find more details about that on the UBC Connects website.
An unforeseen consequence of the current pandemic has been the effect it's had on summer employment and articling positions for our students. How has the law school supported students during this time?
Our Career Services team, our faculty, and the legal profession went to great lengths to preserve and to create summer opportunities for law students. Many of our students count on these opportunities not only to fund their legal education and sharpen their research and writing skills, but also to get their first exposures to the practice of law. I am so grateful for all of these efforts. 
---
Allard Law News

Allard School of Law

All Students

Faculty

Staff