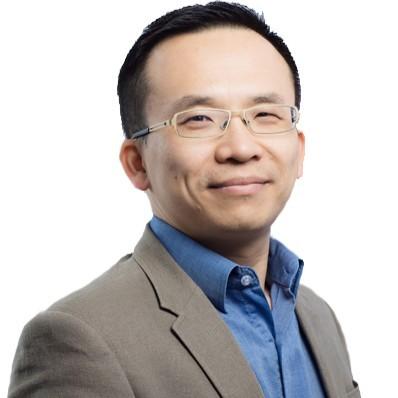 A former corporate lawyer at the international law firm of Clifford Chance and a former equity partner in the Beijing office of Jingtian & Gongcheng,  Tianpeng Wang is now a partner at Mistral Ventures and the founder and CEO of Trustiics Inc, an Ottawa-based online marketplace that provides high-quality legal advice to small- and medium-sized businesses engaged with the Chinese market.  Recently, Trustiics has been accepted by the Canadian Trade Commissioner Service as one of the legal service providers in relation to the Chinese market and also received the Exceptional SME Silver Award of Canada China Business Excellence Awards by the Canada China Business Council. In this interview, Tianpeng explains the underlying mechanisms of and services offered by Trustiics that give it an innovative edge within the current legal industry, while providing insights into his career managing corporate transactions with some of the leading business law firms in the world.
CALS: The name of your new business, Trustiics, invokes the combination of trust and technology. Digital platforms are well-known for reducing transaction costs by building trust among potential transacting parties through user reviews, for instance. In your view, how might an online legal marketplace build trust in ways that are different from traditional ways in which lawyers cultivated trust by clients?
Wang: The online marketplace model has become popular in many industries, even reaching a stage that we would call "Version 3.0," where services are being standardized online. However, high-quality legal services are often unavailable to the many small- and medium-sized businesses that are now joining the globalized market and legal cost is usually unpredictable. The technology we have developed at Trustiics gives us the tools to solve this problem: unlike the situation a decade ago, where these businesses were often at a loss about where to find reasonably-priced and standardized legal advice regarding a business law matter, the Trustiics platform makes available lawyers who can provide high-quality legal services directly to clients.
To establish trust with our clients, we have tailored the Trustiics website around client needs, prioritizing transparency, simplicity, efficiency, and cost-effectiveness. Transparency for the client means knowing the nature and quality of the service they will receive before they take on legal counsel. We implement a strict vetting process, where lawyers who want to register on our platform are interviewed by three members of our staff. Our lawyers are often practitioners and partners at top-tier firms and multinational companies, and their profiles are available to clients when they enter our website's "matchmaking process." Simplicity for the client means engaging in a user-driven experience. As part of the website's "matchmaking" design, clients have the power to choose their desired services by posing questions about specific legal issues; lawyers with the relevant expertise will then receive invitations to propose their fees, which clients can then accept or reject based on their satisfaction with these lawyers' profiles and fee proposals. Additionally, clients can give feedback in our rating system; this data (whether it relates to a lawyer's responsiveness to client inquiries or clarity of communication) helps us rank our legal practitioners such that those who provide consistently good service are more visible to prospective clients.
Efficiency takes the form of a tracking system that regularly reminds lawyers to deliver high-quality answers and advice before set deadlines. Finally, cost-effectiveness means using a pay-to-use model that does not commit unwilling clients to long-term engagements. These key elements make our service much cheaper and specialized than the traditional legal service model, while establishing a strong base of trust between Trustiics and new businesses transitioning to the online marketplace.
CALS: Who are the targeted customers of Trustiics and who are the people you believe Trustiics can help most?
Wang: As is probably evident from the way we have organized our website, we have a big vision and hope to provide a global platform for timely and exceptional legal services. As of now, we have targeted two major customer groups: Western businesses that import goods from and sell products to China, and Chinese individuals in North America who may need legal services. Regarding the second group, we have seen a rise in the number of Chinese international students who require legal assistance for immigration, housing or other issues resulting from the impact of COVID-19. As a result, we have expanded Trustiics's reach so that we can service these individuals in addition to businesses.
CALS: The first major market for Trustiics is China. The Chinese legal system is now huge, with rapid developments in many areas. In which areas of Chinese law do you anticipate to see the most transactions on Trustiics? 
Wang: We receive a lot of online traffic in three key areas. The first of these deals with market entry-related work, such as applying for IP protection, obtaining regulatory approvals, and employing representatives to oversee supply chain distributors in the Chinese market. The second area concerns commercial contracts—for instance, the review of distribution agreements and dual-language sales contracts. Our final area of focus is due diligence-related work, which includes, for instance, verifying the credentials of a new distributor. I think the transactions in these areas will continue to grow as time goes on.  
Between 2016-2019, I helped a lot of Canadian businesses navigate the Chinese market. When I asked these companies about their methods of finding available legal services, I was surprised by the variation in answers: some companies relied on firm referrals while others used Google or Baidu searches. There were no direct client-focused resources available that also accounted for fees and quality of service. I think it is important to recognize that despite being a small practice area for many reputable law firms, market entry-related work, for instance, can be central to the success of smaller companies dealing with Chinese parties. This is something that we have focused on in developing Trustiics for the international market.  
CALS:  Your company is releasing a new service named Trustiics Plus and it is described as a member-based program for international students here in North America.  Can you tell a little more about this "Trustiics Plus" service?
Wang: As I stated earlier, we have decided to diversify our services during COVID-19 in order to provide accessible legal advice for Chinese international students who may not have the parental guidance or legal knowledge needed to resolve pressing legal issues. Trustiics Plus is a member-based product that is different from the marketplace model we use for our business clients: we charge an annual fee for individual members to access a certain number of services per year. It works like an "emergency lawyer" resource. These students can essentially connect with a lawyer through our platform within a few business days. We are excited to launch our product early next month, and hope to gain visibility by running activities and making offline connections with universities, where many international students can benefit from this service.
CALS: What is the main difference in practicing law and running a legal tech company?
Wang: Working with tech has been incredibly different from working in the legal field. Being in a law firm grounds you in the expertise that clients are looking for, while being in a tech company allows you to understand how extensively we can improve our lives and business efficiency using technology. As part of my work in legal tech, I collaborate regularly with people who come from unique backgrounds and who possess different forms of technical expertise. Navigating this dynamic (and the rich world of software design) is certainly not something you usually get to experience in law. I have learned a lot, and while there is still plenty for me to learn, I think that my firsthand exposure to tech (via my time working with venture capital and the software industry at Mistral Venture) was what gave me the confidence and motivation to become an entrepreneur.
CALS: You worked as a lawyer at international law firms like Clifford Chance and MoFo and a partner at a leading Chinese law firm, and then as a venture capitalist based in Ottawa. That means you have done most of the things that ambitious law students interested in business law would want to do! How would you advise law students today to think about the future of law practice and technology?   
Wang: The world is changing quickly, and technology has played a major role in this change. Although I do not believe that AI will replace lawyers—so students can rest assured on that matter!—I would say that the efficiency of practice in the legal field will undergo significant technological development in the next ten years. The minimum that students can do is embrace such change, by remaining curious and staying on top of current trends. But regardless of where you work—whether it is at a traditional large corporate firm or at a start-up company like Trustiics—it is important to remember the fundamental elements of being a successful lawyer. Learn as much as possible, try to find opportunities to apply that knowledge, market your skills well to employers, and put yourself in the shoes of the client and their expectations so you can provide the services they need. Finally, and perhaps most importantly, if you keep an open mind, many doors will be open to you.
---