Preliminary Schedule (aDDITIONAL details tba on CALS website and CALS TWitter)
January 27 - Ling Chen (Assistant Professor, School of Advanced International Studies, Johns Hopkins University

)

February 3 - Yue Hou (

Janice and Julian Bers

Assistant Professor, Political Science Department, University of Pennsylvania

)
February 10 - Yang Xie (

Assistant Professor, Department of

Economics, University of California, Riverside

)
February 25 - Wei Cui (

Professor, Peter A. Allard School of Law

)
March 10 - Felipe Valencia Caicedo (

Assistant Professor, Vancouver School of Economics, University of British Columbia

)
March 19 - Takashi Shirouzu (

Associate Professor of Law, Chiba University Law School)

 
March 25 - Murat Iyigun (

Professor, Department of Economics, University of Colorado Boulder

)
March 31 - Maura Dykstra (Assistant Professor, Division of Humanities and Social Sciences, Caltech)
April 21 - Rachel Stern (

Professor of Law and Political Science and Pamela P. Fong and Family Distinguished Chair in China Studies, Berkeley Law)
Upcoming Talks:
Crisis in the Empire of Routine: Uncertainty and Information in the Qing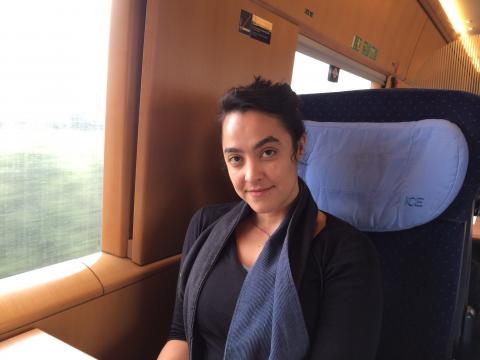 In her monograph project—Uncertainty in the Empire of Routine: The Administrative Revolution of the Eighteenth-century Qing State—Professor Dykstra argues that the sudden mid-18th-century uptick in corruption across the Qing Empire, often cited as the beginning of the end of the dynasty, can be attributed to another cause altogether: increased reporting about local administrative activities. By reconstructing the reporting system that tied the throne and the bureaucracy to the far-flung territories of the Chinese empire, the project relates the untold story of how the imperial court invented its own crisis. 
Qing emperors and officials recognized that laws and edicts were worthless without being able to gauge whether subordinate offices complied with imperial commands. But the sorts of information required to observe and ensure compliance often led to the discovery of other problems.  The result of these interlocking, repeating, and ever-widening searches for new problems that emerged from trying to solve old problems was a sustained information crisis. The harder that Qing officials sought to control a bureaucracy that they perceived to be spinning out of control, the more evidence they generated of a bureaucracy spinning out of control. Ironically, historians and Qing emperors alike have been convinced about the decline of the Qing precisely because the central Qing court was fighting the war against decline on a growing front line.
Fairness Beyond Law:  How Contemporary Chinese Courts Smooth Financial Loss and Repair Emotional Rupture
Most writing on Chinese courts tells a story of courts that seek to apply the law except when political obligations to maintain stability or protect economic interests push them to other outcomes. We draw on a dataset of 42 million Chinese court cases to argue that this focus on political control overlooks a key function of Chinese courts: their smoothing role. In a wide range of cases, courts pursue equitable outcomes that seek to mitigate economic and emotional loss and restore and preserve relationships. Courts pursue this goal both within and beyond the boundaries of formal law, typically by imposing costs on parties with ethical, but not legal, obligations to the victims. Sometimes, courts cite broad fairness provisions in Chinese law, or adopt pro-plaintiff interpretations of existing legal rules.  And sometimes, courts clearly act beyond the written law. Chinese courts, in short, try to deliver substantive justice within the constraints of the remedies available. In so doing, they uphold social order by ensuring those who have suffered losses are compensated, family and neighborly ties are preserved, and emotional harm is acknowledged.
past Talks:
A Theory of Cultural Revivals
Authors: Murat Iyigun, Jared Rubin, and Avner Seror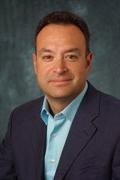 Why do some societies have political institutions that support productively inefficient outcomes? And why does the political power of elites vested in these outcomes often increase over time, even when they are unable to block more efficient modes of production? We propose an explanation centered on the interplay between political and cultural change. We build a model in which cultural values are transmitted intergenerationally. The cultural composition of society, in turn, determines public good provision as well as the future political power of elites from different cultural groups. We characterize the equilibrium of the model and provide the necessary and sufficient conditions for the emergence of cultural revivals. These are characterized as movements in which both the cultural composition of society as well as the political power of elites who are vested in productively inefficient outcomes grows over time. We reveal the usefulness of our framework by applying it to two case studies: the Jim Crow South and Turkey's Gulen Movement.
SAME-SEX MARRIAGE: COMPARISONS OF CANADA, U.S., AND JAPAN
Speaker: Takashi Shirouzu
The legalization of same-sex marriages is no longer an issue in North America, but how about Japan? In March 2021, for the first time ever in Japanese legal history, the district court will decide on the legalization of same-sex marriage. The debate on whether to legalize same-sex marriage or not is now a very heated topic.
In this talk, Professor Takashi Shirouzu will discuss how Japan should deal with this issue, by looking at both Canada and the U.S.'s approach towards legalizing same-sex marriage from the viewpoint of Comparative Constitutional law. During the discussion, he will also examine how the legalizing of same-sex marriages would challenge the Japanese notion of a traditional family.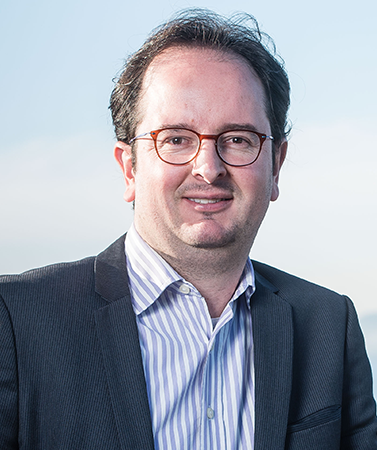 As part of its Cold War counterinsurgency operations in Southeast Asia, the U.S. government conducted a "Secret War" in Laos from 1964-1973. This war constituted one of the most intensive bombing campaigns in human history. As a result, Laos is now severely contaminated with UXO (Unexploded Ordnance) and remains one of the poorest countries in the world. In this paper we document the negative long-term impact of conflict on economic development, using highly dis-aggregated and newly available data on bombing campaigns, satellite imagery and development outcomes. We find a negative, significant and economically meaningful impact of bombings on nighttime lights, expenditures and poverty rates. Almost 50 years after the conflict ended, bombed regions are poorer today and are growing at slower rates than unbombed areas. A one standard deviation increase in the total pounds of bombs dropped is associated with a 9.3% fall in GDP per capita. To deal with the potential endogeneity of bombing, we use as instruments the distance to the Vietnamese Ho Chi Minh trail as well as US military airbases outside Laos. Using census data at the village and individual levels, we show the deleterious impact of bombing campaigns in terms of health, education, structural transformation and rural-urban migration.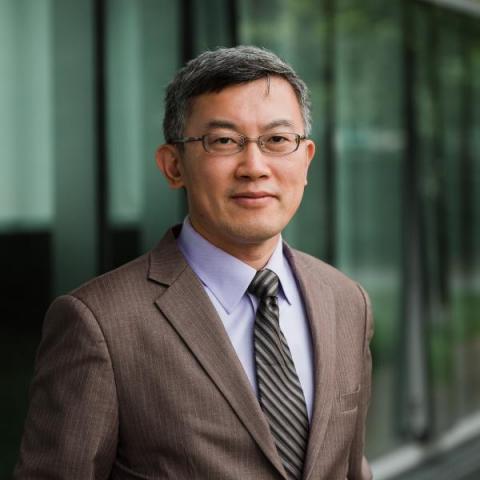 On subjects ranging from trade to human rights to democratization, there has been a crescendo of laments in Canada and other liberal democracies that China's recent path of development contradicts earlier Western expectations. Yet these disappointments often originate in incomplete understandings of the Western institutions that China was expected to introduce. The path taken by China's tax system effectively illustrates this idea, as it displays a pattern seen in other policy areas: initially, China heavily relied on models from advanced economies; unpredicted political processes then subverted these models in implementation; and the resulting "problematic" model turned out to be remarkably successful and resilient in critical respects. To articulate China's subversion of Western models, we need better vocabularies to describe our own institutions and their conditions of success. This talk offers a precis of Professor Wei Cui's forthcoming book, The Administrative Foundations of the Chinese Fiscal State. 
Author(s): Ruixue Jia, Gerard Roland, and Yang Xie
Despite the consensus among the literature about strong interdependence and synergy between pro-development institutions, why has Imperial China, with weaker rule of law and property rights, established a meritocratic bureaucracy and culture much earlier than Premodern Europe? Supported by rich historical narratives, we show that these institutional differences reflect more general differences in the power structure of society: (1) the Ruler enjoyed weaker absolute power in Europe; (2) the People were more on par with the Elites in China in terms of their power and rights. Based on the narratives, we build a game-theoretical model and analyze how the power structure can influence the stability of an autocratic rule. We show that, if we read greater absolute power of the Ruler as a stronger conditionality of the power and rights of the ruled on the Ruler's will, then a more symmetric Elite--People relationship will stabilize the autocratic rule, and if the absolute power is stronger, this stabilizing effect will be stronger and, therefore, the Ruler's incentive to promote such symmetry will be greater. The theory explains the power structure differences between Imperial China and Premodern Europe; it helps understand specific institutions such as the bureaucracy in China and cities in Europe; it is also consistent with historical data on the frequency of wars, the Ruler's risk of deposition, and resilience of unified autocratic rule between China and Europe.
Author(s): Yue Hou and Rory Truex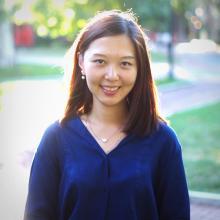 This paper presents the first analysis of ethnic discrimination in sentencing patterns in the People's Republic of China, focusing on drug cases in Yunnan province. We posit the "problem minority" hypothesis, which holds that discrimination in an authoritarian system emerges when an ethnic group becomes associated with behavior that generates social instability. On average, minority defendants in Yunnan receive sentences that are about 1.4 to 7.5 months longer than Han defendants that have committed similar drug crimes. Further analysis of data from all provinces reveals that this bias is largest for groups heavily involved in the drug trade, and in provinces with significant minority populations and drugs.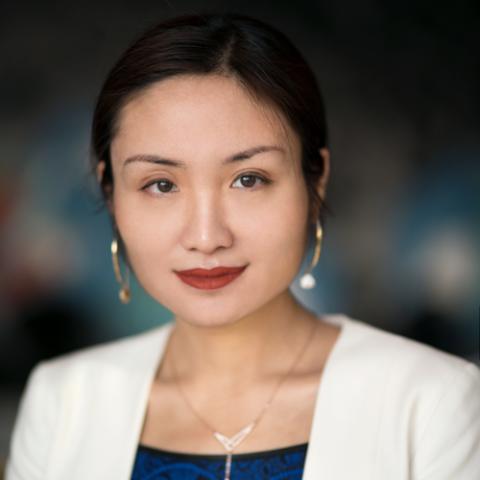 A rich literature has noted that electoral pressures in democracies engender political business cycles. We argue that in autocracies with strong institutions of bureaucratic management, evaluation systems based on economic performance have also generated political cycles for tax break policies. Furthermore, institutional forces have sequenced leaders' choices and produced distributional consequences across firms. Combining panel data of 1,510,153 firm-year observations with city leader data from 1995 to 2007, we find that the tax break amount dropped for most firms during the mayors' first year in office, as mayors needed to prioritize large firms and especially large foreign firms during the "busy year." In contrast, small- and medium-sized private firms bore the cost of tenure cycles. In the last year of the mayor's tenure, i.e. the "dust-settled" year, tax cut offerings were significantly reduced for most firms, and even important firms could not gain the mayor's attention.
---