We are fortunate to welcome some new faces to Allard Hall this year. Over the coming months, you'll learn more about each of these faculty members and the important research and educational leadership expertise they bring to the Allard Law community.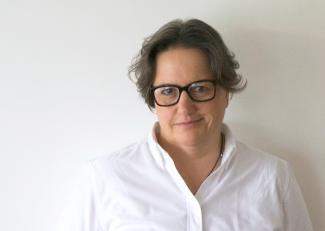 After Professor Lazarus' 2018 visit to Allard Law as part of the Douglas McK Brown visiting lecture program, she knew this was a community she wanted to be a part of.  
"It was immediately evident to me that the quality of the academic work here is formidable, and the rigour and engagement with each other's ideas and intellectual journey very strong. But what also struck me immediately was the warmth and collegiality of the Faculty and the palpable commitment to the values that I share. I have always made professional decisions from this place. I need to feel a sense of institutional commitment to building something with underpinning values that I want to pursue. I looked around and saw the students and could imagine myself wanting to commit to their intellectual growth. So much of what we do as academics is about giving to a greater whole, and I could sense that Allard Law and UBC is very well placed to embrace and capitalize on the particular talents that we bring."
Professor Lazarus holds a DPhil from the University of Oxford, an LLB (Hons) from the London School of Economics and Political Science, and a BA in African Economic History from the University of Cape Town. She has been a Fellow in Law at St. Anne's College, Oxford for twenty years, and a University Lecturer and Associate Professor in Law at the Faculty of Law, University of Oxford. For the last two years she has was the first Head of Research at the Bonavero Institute of Human Rights, a centre of the Oxford Law Faculty.
We had the opportunity to ask Professor Lazarus a few questions about her research interests, projects, and motivations.
I look forward to being part of a Faculty that is ambitious and energetic in the right places, that wants to build and develop in brave and innovative ways. 
Tell us about your research.
Since 9/11, one of my primary research interests has been on the relationship between human rights, the rule of law and security. One of the ways I have explored this relationship is through examining the right to security theoretically and comparatively. More recently, my research has been excavating the interaction between security and the rule of law. 
Over the last few years I have engaged increasingly with the rise of autocratic populism and its effect on constitutional scholarship. This interest was sharpened after observing the polarising effect of Brexit on constitutional scholarship in the UK. I can see myself developing this work more, as the threat to academic freedom and independence rises.
Finally, I have a continuous interest in the way in which historical and colonial injustice can be addressed within a human rights framework. Partly, this is a product of my own political journey with the colonial legacies of South Africa and the United Kingdom, and partly my interest stems from my first degree in African Economic History. Consequently, some of my more recent work has drawn on the idea of the right to truth and the notion of historical accountability.  Coming to Allard, I am immensely grateful to have the opportunity to learn about the lived experience of Indigenous peoples and the Canadian colonial settler legacy.
What motivates your work?
My research interests are always evolving, as I tend to write and research about issues in the world that upset me. At the start of my career, I was too concerned with the 'academic' canon, but I found quickly I had little motivation working that way. That is why I combine academic research with public interest work, as these two registers of my work feed off each other. If I care deeply about something, I have boundless energy to write about it.
What are you currently working on?
My main focus is on two interrelated monographs: Securing Legality and Juridifying Security. 
Securing Legality explores how the rule of law has shifted from a concept embodying the limitation of the coercive state, to one integral to the maintenance and promotion of law, order and security. It examines the normative implications of this shift, exploring international practice and a range of theoretical contributions. Ultimately, the book promotes an account of the rule of law which embraces its inherent ambiguity as both liberty regarding and security enhancing. At the core of this account, however, is a thick conception of security – including legal security – which is good not just for security's sake but for the social arrangements which flow from its pursuit.
Juridifying Security scrutinizes the exponential rise of the right to security and 'coercive rights' internationally. It shows how the right to security has become a compelling rhetorical political tool, and philosophical argument, for a rebalancing of the ordering of the international human rights system. It demonstrates how human rights have become platforms for broader preventive powers, extended criminalisation and the intensification of punishment (a trend which has dramatically intensified in the context of the Covid-19 pandemic). The book warns of a risk of coercive overreach, arguing for a more careful and nuanced approach in the shaping of positive obligations. It argues that coercive duties must be properly constrained in law, legal theory and political rhetoric, and warns against viewing the right to security as a meta-right upon which all other rights rest.
What are you looking forward to the most at Allard Law?
I look forward to being part of a Faculty that is ambitious and energetic in the right places, that wants to build and develop in brave and innovative ways. I look forward to being humbled and learning new bodies of law, cultures, and new epistemic realities. I look forward especially to having my own thinking challenged.
I was very lucky to be appointed young to Oxford, and have spent a long career there, but there is no doubt that over that amount of time we pick up attitudes and habits that remain unquestioned for too long. Changing place at this stage of my career, to a different cultural and institutional environment was a very conscious choice. I wanted to feel the energy that comes from being unsettled.
I am also very excited about teaching Allard students who are more diverse and further on in their intellectual careers than the law undergraduates I have taught at Oxford. I know I will learn a lot from these life experiences. Inevitably, I am also very motivated to rethink my pedagogical methods, and to diversify my own materials. I can feel myself being drawn to using film and digital material more widely in my teaching, which is already a sign that this change is sparking new creative ideas and thinking.
Learn more about Professor Liora Lazarus.
---