In spite of the dire consequences for both humanity and the natural world, changing ways of life to reduce the greenhouse gas emissions intensifying global warming remains difficult. Governments have negotiated solutions, such as the Paris Agreement, but neither their decisions nor their actual actions have effectively addressed climate change at a pace that would prevent a catastrophic future for humanity. The Intergovernmental Panel on Climate Change and several leading researchers have clearly identified governmental decision-making as a critical problem, including the limitations of law as an instrument for change.
Could civic governance make up for some of the limitations of the law, as an enhanced vehicle for environmental regulation? This is the question Vanier Scholar Temitope Onifade is exploring in his doctoral research on a model for hybrid regulation. Affiliated with the Peter A. Allard School of Law and the School of Public Policy and Global Affairs at UBC, Temi is interested in both theoretical and practical sides to the question, and sees his audience as involving not only the academic community but civil society groups, policy makers, legislators, lawyers, and judges.
Not surprisingly, his graduate work builds on his own experience with sustainability issues in legal practice and in research and policy work. Living in Benin and working as counsel at GE Ezomo & Company within the notorious Niger Delta area gave him the earliest opportunity to learn about environmental problems, but he knew nothing about climate change or low-carbon transition at the time. Later as a partner at Lex Luminaire LLP in Nigeria, he sought to get low-carbon incentives for some clients in South-West Nigeria but failed. He started thinking about the broad picture: how could enhancing low-carbon support policies address some of the environmental challenges he had seen at the Niger Delta?
Research inspiration also comes from Temi's community and entrepreneurial work. He directs an international project, Community Sustainability Global (CSG), where he experiments with collaborative strategies. His team brings together NGOs, social enterprises, governments and experts to combine efforts in a complementary way towards sustainability ends. He also co-founded and has coordinated the Liu Institute Network for Africa (LINA), a multidisciplinary network of over 70 researchers (graduate students, post-graduate and post-doctoral fellows, professors and other research staff at UBC) and several volunteers and collaborators. Given the economic and resource development now starting to ramp up in Africa, he sees LINA as a platform for insisting we pay attention to Africa's sustainability. After the African Bar Association invited him to present on Agenda 2063 (the African Union's development framework) in 2018, he has sought to advance ideas about Africa's alternative development pathways through LINA's projects. Co-hosting shows on Vancouver Cooperative Radio has also been an opportunity to deepen his knowledge of sustainability science, policy and ethics. He features on the Intercultural Podcast, which places Indigenous peoples at the centre of public discourse, and the African Vibes Show, addressing African issues in the global context. 
Temi is a grateful awardee of the Vanier Scholarship, the Joseph Armand Bombardier Scholarship, the International Doctoral Fellowship and other awards.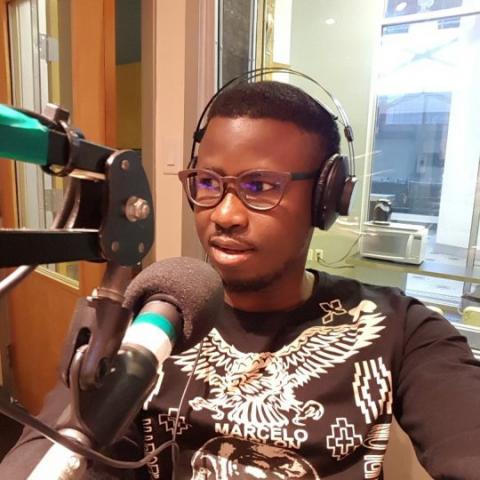 ---