What is the relationship between marriage and wealth inequality? This is the question Professor Erez Aloni tackles in his most recent article, "The Marital Wealth Gap" (Washington Law Review, Vol. 93, March 2018).
Professor Aloni elucidates what he calls "the marital wealth gap," a divide that arises from the fact that in the United States married couples, on average, hold more wealth than any other type of household. A greater proportion of the top 10% are married than in any other category of the population – and, even among the wealthiest households, married individuals have considerable more wealth than their unmarried counterparts.
Professor Aloni explains that this wealth gap is a part of the much larger puzzle of wealth inequality. He asserts that we should focus on wealth, not income, as one of the primary reasons for the economic disparity throughout society. "Income is a flow of resources; wealth is all the assets that a household owns, minus any liabilities. Wealth is a better indicator of financial status than income. Wealth is much more concentrated than income and the wealth gap is much more enduring over generations."
What explains this gap? Professor Aloni argues that various legal mechanisms give benefits to married couples – mechanisms that are very helpful for the creation and retention of wealth and are not available to others. "We attach wealth benefits to marriage and thus help those affluent couples who are already well-off."
According to Professor Aloni, another reason that married couples have significantly more wealth than their unmarried peers is that marriage patterns become increasingly assortative: individuals frequently marry others from similar socioeconomic backgrounds. In other words, wealth marries wealth, which serves as a mechanism to accumulate capital and keep it among a small segment of families. Wealth-based assortative mating illustrates how, though marriage, we transfer inequality to the next generations.
Professor Aloni contends that positive assortative mating results, among other reasons, from there being limited spaces for people from different economic backgrounds to meet each other. Relying on sociological research about assortative mating, he explains that — as neighborhoods become increasingly segregated by socioeconomics and as higher education becomes more expensive — individuals interact more frequently with people primarily from similar economic strata, especially in places where many people meet their future spouses.
"Wealth inequality is complex, and the marital wealth gap is only part of that inequality. Yet, if we want to consider how to reduce it, we need to understand the role of marriage in the concentration of wealth. Class-based assortative mating serves to increase inequality. Thus, enabling individuals from all economic backgrounds to meet in places that are important to marriage markets can remedy some of this problem. I do not mean that the state should act as a matchmaker. Rather, there are many reasons for the state to advance social integration. This is just another reason.
But encouraging more cross-class marriages cannot serve as the primary solution. The more important and effective response to the wealth gap is to have policies that decentralize marriage's monopoly on wealth-related benefits and simultaneously aim to reduce wealth concentration among the richest households. If marriage is already the preserve of those who are well-off, why are we giving them so many benefits related to wealth?"
There has been relatively little scholarship that connects family law and wealth inequality, outside the context of division of property when relationships break down. Professor Aloni's research is novel in this regard and will help spark important dialogue around the laws and policies governing families and the preservation of wealth.
"There have been studies from family law scholars in the United States about the connection between poverty and marriage, but looking at marriage from a wealth perspective enriches the discussion in significant ways. This article is also a response to many who want to promote marriage as an antidote to poverty. If you look at the other side of that coin, marriage is a wealth concentrator, yet we still attach all these benefits to it — which does not make any sense, because we end up benefiting those who are already affluent."
This research comes at a time when family law scholarship is seeing some significant changes as the definition of what a family is continues to evolve. The shift from a field that primarily focuses on marriage and children to one that looks more broadly at all aspects of a household, and tries to examine the various laws and norms that impact the household, has been a critical one, and Professor Aloni's research is at the forefront of this shift.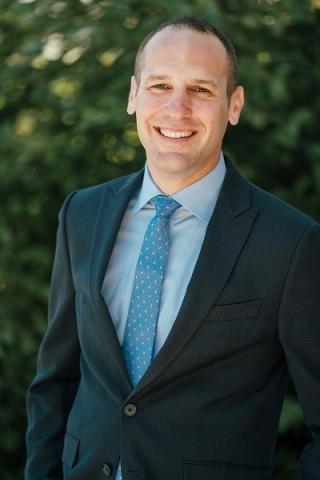 PROFESSOR EREZ ALONI
Professor Erez Aloni Joined the Allard School of Law in 2017. Prior to that, he served as an assistant professor at Whittier Law School, where he taught contracts and domestic relations. Earlier, he served as the Center for Reproductive Rights Fellow at Columbia Law School and the Center for Reproductive Rights. He received his LL.M. and S.J.D. from the University of Pennsylvania Law School, where he also taught a course on law and sexuality. In May 2017, he visited the Radzyner Law School at the Interdisciplinary Center in Herzliya, Israel, where he taught regulation of adult relationships.
---