Beginning in September, the Certificate is part of the law school's response to the Truth and Reconciliation Calls to Action.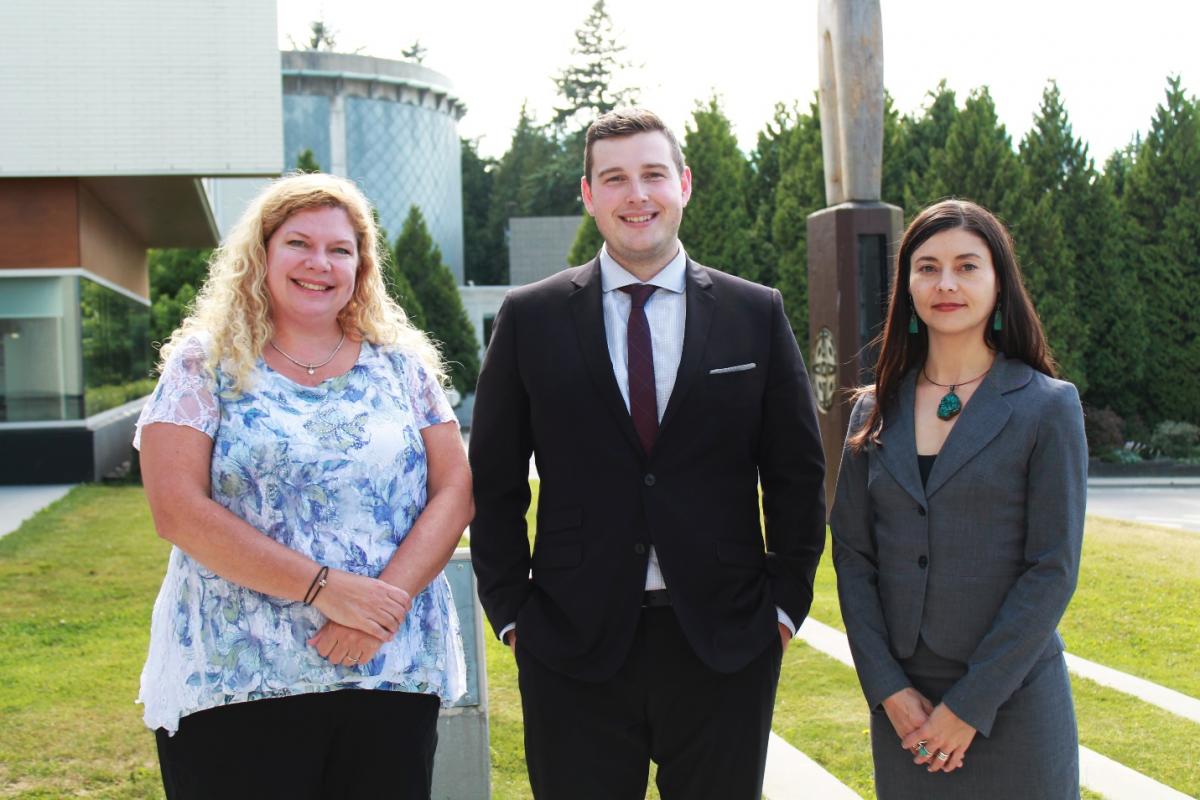 This September the Allard School of Law is launching a Cultural Competency Certificate as part of the law school's response to the Truth and Reconciliation Commission's Calls to Action specifically aimed at law schools. The new Certificate will work to enhance experiential learning opportunities tailored to expose all those in the Allard School of Law community—including students, faculty and staff—to  issues affecting Indigenous peoples and communities today.
"It is vital to understand the challenge of reconciliation," Dean Catherine Dauvergne said when discussing the new Certificate. "It is for all Canadians, all law schools, and all lawyers."
Through a series of monthly modules that span the full academic year, participants will be exposed to ideas regarding decolonization, central Coast Salish culture and practices, and elder-led teachings. Goals of the Certificate include instilling an understanding of Eurocentric thought and the law and what decolonization means to the legal landscape. Paired with each module, a Talking Circle will allow participants to engage with broad conceptual thinking, and ask them to reflect on their own identities and recognize the filters and lenses that they bring to legal issues.
"An important part of any professional practice is the ability to be reflective," says Dana-Lyn Mackenzie, Associate Director of the Indigenous Legal Studies Program, Coast Salish person and a member of the Hwlitsum First Nation. "Having the capacity to be reflective in both life and work is a key part of developing cultural competence."
Patricia Barkaskas, Academic Director of the Indigenous Community Legal Clinic, tenure track Instructor, and Métis person from Alberta, believes it is essential that all law students, lawyers, and judges understand the historical and present realities of Indigenous peoples in Canada, "given the over-representation of Indigenous peoples in many areas of the legal system, especially in criminal and child protection matters."
"Ultimately, the value of this program is also transferable across cultural interfaces," Barkaskas explains. "Cultural competency training opens up a dialogue and assists everyone with understanding and relating to people whose perspectives may be different than their own."
The Certificate will begin on September 18 with a one-day Retreat acting as the first module. The Retreat promises to be an active and engrossing day, with a welcome from Musqueam's Victor Guerin, a carver led talk on UBC poles such as Allard's House Post of 'qiyǝplenǝxʷ' ('Capilano') and the Centennial Pole, both by Musqueam carver Brent Sparrow Junior. The day will celebrate aspects of British Columbia's Indigenous nations, adds Brendon Easton, second year student, Research Assistant for the Certificate and citizen of the 'Namgis First Nation from Vancouver Island. This will include dining on salmon and bannock, participating in medicine gathering and touring around UBC, which is situated on traditional Musqueam territory. Indigenous laws and decolonization will be the focus of talks by Allard School of Law faculty members during the Retreat.
--
---