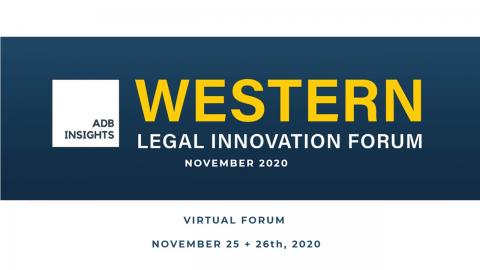 This year's virtual forum focuses on the latest in Western Canada when it comes to the intersection of business and law, innovation and how the sector is responding to the disruption caused by COVID-19. 
The core objectives of the forum:
-To provide legal practitioners with context, information and guidance 
-To encourage collaboration in the Alberta and BC legal sectors 
-To convene and provide platforms
THEMES
Part I: Regional Substantive/Economic
Navigating Canada's shifting resource landscape.
Emerging trends in insolvency & bankruptcy.
When the rules change, how do law firms change with them?
Emerging labour and employment risks in the Covid-19 era
 
Part II: The Business of Law
Doing business in the new normal. How has COVID-19 changed law firms?
The People Puzzle: how the legal sector is managing talent in an era of change.
Defining, developing and executing an impactful legal technology strategy.
The evolving role of in-house counsel.
---
Centre for Business Law

All Students

Alumni

Continuing Professional Development

Faculty

Graduate

JD

Staff