There has been a decades-long effort to repair an increasingly fragile international tax system. One reason it has foundered has been what we identify as the 'Liberia problem'. In 2000, the powerful Organisation for Economic Cooperation and Development identified Liberia—but not Switzerland—as a tax haven and targeted it for sanctions.  It did not go well. During the two decades since, everything has changed yet seemingly from this lens of inclusion nothing has changed at all. Awkwardly similar "blacklists" still target 'Black' and 'Brown' jurisdictions despite the fact that experts mean something quite different when they speak of the harms caused by secrecy jurisdictions. We think differently in important respects, but we share a conviction that a more inclusive and more level playing field in the international tax arena would benefit all states. To show why, we offer a series of possible "truths" designed to prompt a long-overdue conversation about perceptions of bias and privilege in international taxation.
Paper coauthored by Steven Dean and Attiya Waris
View additional Tax Law Speaker Series lectures.
ABOUT THE SPEAKER
Steven Dean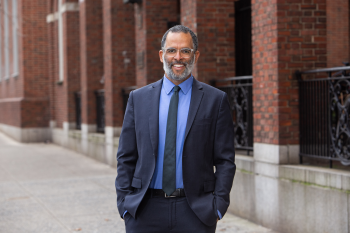 Professor Dean's legal scholarship explores the tension between neoliberal and progressive thought in domestic and international tax policy. He has written about tax shelters, tax havens, tax expenditures, and the importance of power and identity in international tax law. His work also examines the changing relationship between profit and mission evident in the emergence of social enterprise, impact investing, and unregulated philanthropy. His writing has appeared in publications such as the NYU Law Review, the Notre Dame Law Review, the Boston College Law Review, and the Stanford Social Innovation Review. He graduated from Yale Law School and earned his undergraduate degree in Political Economy at Williams College. He previously practiced tax law at Debevoise & Plimpton and Cravath, Swaine & Moore. He has served as Vice Dean at Brooklyn Law School and as Faculty Director of NYU School of Law's Graduate Tax Program. He also created The Tax Maven podcast.
ABOUT THE CO-AUTHOR
Attiya Waris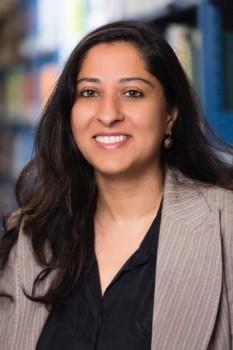 Assoc. Prof. Dr. Attiya Waris is the only Professor of Fiscal Law and Policy in Eastern and Central Africa. She is currently the first female Deputy Principal, College of Humanities and Social Sciences and first female Director of Research and Enterprise at the University of Nairobi. She holds a PhD in Law and is a specialist in Fiscal Law, Policy and Development, is an advocate, company secretary and arbitrator of 20 years standing and was the founding Chair the Fiscal Studies Committee from 2017-2020. She spearheaded the first agreement on sharing of data between a University and a revenue agency globally in 2017.  She teaches at the Law School, University of Nairobi, Kenya, the Law School, University of Rwanda and the Centre for Human Rights, University of Pretoria and has previously taught in Malaysia and the United Kingdom. She has researched and published on global, African, Asian, European as well as Latin American issues. Her book 'Tax and Development' (2013) is the first publication globally that links the areas of tax and human rights and her more recent publication 'Financing Africa' is the first publication globally to map out African fiscal systems. She was a nominee in 2017 for the position of UN Special Rapporteur on Development and is an Observer to the UN Tax Committee. She has a page on Wikipedia and her opinions have been featured in the Irish Times, BBC, Al Jazeera, Trouw, DutchNews, NationTV, African Arguments, Standard News, Sierra Leone Telegraph, the Namibian, the Spider's Web Documentary in English, French and Kiswahili. She has been invited to speak at some of the leading international, continental and regional organizations & universities as well as governments and national parliaments across the world. Prof Waris is visible on social media.
---
Allard School of Law

All Students

Faculty

Graduate

JD

Research Talks