On July 3, 2018, the Government of British Columbia announced the creation of an expert committee to "test the feasibility of a basic income in BC and help find ways to make life better for British Columbians." The expert committee followed a two year consultation process on poverty reduction in BC, legislative poverty reduction targets, and a poverty reduction strategy. Our approach to our task was two-pronged: to undertake a public outreach process, and to co-ordinate a comprehensive research agenda related to basic income in the context of the B.C. income and social support system. Our research program consists of over 40 research papers commissioned from over 40 Canadian researchers located at universities and institutes across Canada plus a few located abroad. On January 28, 2021 our final report and all input material was made public (bcbasicincomepanel.ca). Dr. Tedds will join us to walk through the work of the panel, its findings, and its main recommendations.
This lecture qualifies for 1.5 CPD credits.
View additional Tax Law Speaker Series lectures.
About the Speaker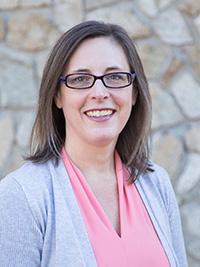 Lindsay Tedds, AB
Dr. Lindsay Tedds is currently an Associate Professor in the Department of Economics and Scientific Director, Fiscal and Economic Policy, School of Public Policy at the University of Calgary.  Her primary research fields are in tax policy, public economics, and Canadian public policy and her approach to research is multidisciplinary. Her approach harnesses the strengths of economics, law, and public administration in the study of public policy problems.  Her objective is to make both an academic contribution and to have an impact on Canadian policy-making and policy-implementation. She does this by publishing in a wide range of outlets, including academic peer-reviewed journals across a several disciplines, through a variety of knowledge-mobilization efforts, and by forming strategic partnerships that lead to technical reports for decision makers and the general public. 
---
Allard School of Law

General Audience

Continuing Professional Development