The Peter A. Allard School of Law and the Liu Institute Network for Africa at the University of British Columbia are pleased to host Re-Imagining Agenda 2063: A Socio-Legal Foundation of the Africa We Want from June 21-24, 2021. Over 30 scholars and practitioners from across the globe will share their views on the African Union's most recent development agenda, and will offer critical insights on the future of law and development in Africa.
The virtual conference will feature keynote addresses by Judge Nkemdilim Izuako, former judge of the UN Dispute Tribunal, and Professor Penelope Andrews, the first Black South African Dean to be appointed at the University of Cape Town Faculty of Law.  
Registration for the conference is required.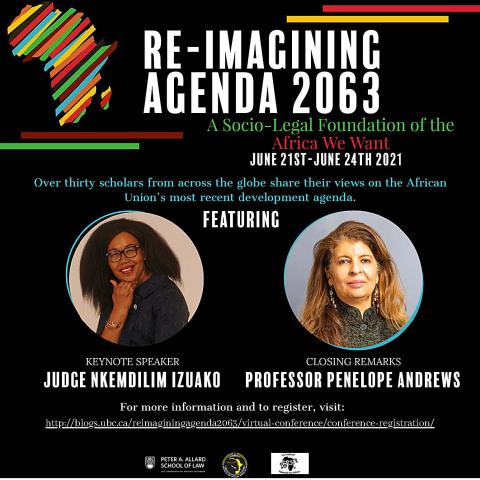 ---