Description of Event
Jennifer Nedelsky joins us online to discuss her new book, Part Time for All. The book offers solutions to four pressing problems: inequality for care-givers; family stress from demands of work and care; chronic time scarcity; and, the care/policy divide. A radical restructuring of both work and care can redress all these problems through establishing new norms: no one does paid work for more than 30 hours a week, and everyone contributes roughly 22 hours of unpaid care to family, friends, or their chosen community of care.
Free access to Professor Nedelsky's book can be found through the UBC library or Oxford Academic online. 
Speaker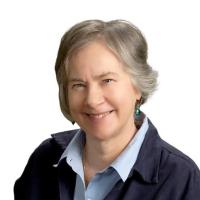 Jennifer Nedelsky received her Ph.D. from the interdisciplinary Committee on Social Thought at the University of Chicago. From 1979 to 1985, she taught fulltime at the Politics Department at Princeton University. Afterwards, she joined the University of Toronto, where she held a joint appointment between the Faculty of Law and the Department of Political Science. In 2018, she left to join Osgoode Hall Law School at York University.
---
Centre for Feminist Legal Studies

General Public

All Students

Alumni

Faculty

Staff

Research Talks