The CLE's "No Fly Zone" Speaker Series presents a live webinar with Lindsay Keegitah Borrows to discuss the revitalization of Indigenous law through storytelling and land-based learning.

Borrows will reflect on her own formal learning of law in her community of Neyaashiinigmiing, her experiences in law school, the 'Revitalizing Indigenous Law for Land, Air and Water' (RELAW) Program, her own written works, and more.
About the Speaker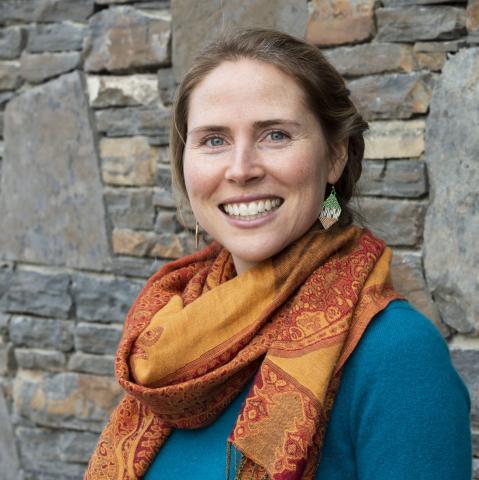 Lindsay Keegitah Borrows (Chippewas of Nawash First Nation) is currently pursuing graduate studies in law. Previously she was a lawyer and researcher at the Indigenous Law Research Unit at the University of Victoria Faculty of Law. She also worked as a lawyer at West Coast Environmental Law, where she worked on the RELAW (Revitalizing Indigenous Laws for Land, Air and Water) Project. She supports Indigenous communities to revitalize their traditional laws for application in a contemporary context. She has worked with many legal traditions including Anishinaabe, Haíɫzaqv, Māori, Mi'kmaq, nuučaan̓uł, St'át'imc, Denezhu, and Tsilhqot'in. Each fall Lindsay returns to her home community of Neyaashiinigmiing, Ontario for several weeks to co-teach land-based Anishinaabe law camps. She recently published a book of creative non-fiction entitled, "Otter's Journey through Indigenous Language and Law" (UBC Press, 2018).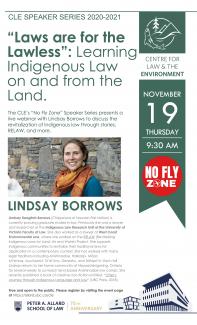 ---
Centre for Law and the Environment