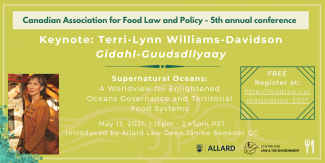 Terri-Lynn will speak about the importance of oceans to the Haida and other coastal Indigenous Peoples, drawing upon ancient Haida narratives, the Haida Worldview, and Haida art traditions. She will describe the Haida conception of the ocean as a living environment inhabited by Supernatural Beings that is bound to Haida society through Haida laws. She will propose a conception of territorial food systems and discuss the opportunities and challenges of the Haida Gwaii experience.
About the Speaker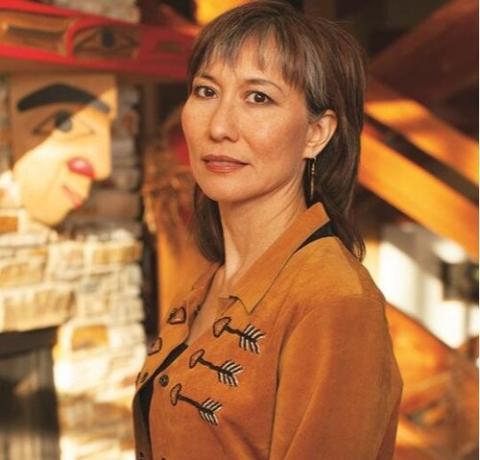 A citizen of, and General Counsel, to the Haida Nation, Terri-Lynn has practised in Indigenous- environmental law since in 1995. She holds two degrees: Bachelor of Laws, 1995; and Bachelor of Science (Computer Science), 1990. She is currently pursuing a Master of Laws.
Since 1995, she has represented the Haida Nation at all levels of court, including the Supreme Court of Canada in litigation to protect the old growth forests of Haida Gwaii, the Haida case which is the leading case on consultation and accommodation of Indigenous rights. She is also counsel for the Haida Nation's aboriginal title case, as well as the related reconciliation negotiations—which have resulted in innovative agreements with British Columbia and Canada—as well as other litigation such as successfully challenging the Enbridge Northern Gateway Project, and injunctive relief for herring.
Terri-Lynn will be introduced by Janine Benedet, Dean pro tem and Professor, Peter A. Allard School of Law.
---
Centre for Law and the Environment

General Audience