Description of Event
The distributional consequences of tax and transfer policies are almost never as certain as they are made out to be, are often different from those described, and should involve analysis that is rarely done. And, that's even as there is broad agreement that the question of distribution is at the very least relevant and in some cases central to evaluating the wisdom of a change in government fiscal policy. The missing analysis can have important consequences for ongoing policy debates, including the question of how universal or targeted government benefits should be, and others beyond that. Policymakers' statements and the boundaries of legislation do not necessarily define what is actually financing what. Answering that question meaningfully requires stepping beyond these formalisms and walking down the causal chain – and asking who, because a new benefit is given (or the opposite), is either paying more or getting less. It requires a form of imagination to explore that question and grounded in the political economy of the government that is involved. This form of analysis brings with it uncertainty and also implications for the desirability of certain tax and transfer policies. Namely, it raises the specter that policies that benefit those other than those with the least resources may end up being financed by those with less -- and this article identifies when this risk is more acute and when it is not, grounded in the political economy of a government.

This lecture qualifies for 1.5 CPD credits.
Some sessions are available virtually, please email Carlos Nunez (nunez@allard.ubc.ca) if you are interested in attending via Zoom. 
Speaker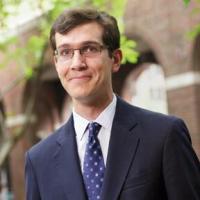 David C. Kamin (Charles L. Denison Professor of Law, New York University). Kamin's scholarship focuses on tax and budget policy, and he has served in the White House under President Biden and President Obama. Kamin's scholarship has covered topics including taxation of the top end, corporate taxation, income support, retirement policy, and budget metrics. Kamin served as deputy assistant to the President and deputy director of the National Economic Council under President Biden from inauguration until May 2022, working on response to the pandemic and on policy related to infrastructure, energy, tax, and budget, among other areas. Kamin also served as director of economic policy for the Biden-Harris transition team from June 2020 until inauguration. Under President Obama, Kamin served as special assistant to the president for economic policy and as special assistant, and later adviser, to the director of the US Office of Management and Budget. Kamin also served on the Obama-Biden transition team and the Clinton-Kaine transition team. Kamin earned a BA in economics and political science with highest honors from Swarthmore College in 2002. He earned a JD magna cum laude from NYU Law in 2009.
---
The Tax Law and Policy Speaker Series at Allard Law is an academic, interdisciplinary forum for disseminating research on tax law and policy. In past years, the series has featured many leading scholars of tax law and policy from Canada and the rest of the world. The series is often (though not exclusively) held in conjunction with a Tax Policy seminar course offered to UBC law students. Many sessions are open to the public.
---
Graduate Programs

General Public

All Students

Alumni

Continuing Professional Development

Faculty

Staff

Research Talks