Event Description:
We will be hosting an interview with Justice Wahida in Room 106 on March 28th at 12:30pm.
Justice Wahida presided over domestic violence cases for three years in an Afghanistan provincial court before fleeing Afghanistan and coming to Canada. Today, she works as a research assistant here at Allard documenting her experiences as a judge in the Panjshir circuit. This interview will allow students to ask questions about her experience and time as a judge as well as her next steps.

Lunch will be provided for RSVPs so please fill out the link below if you wish to attend.
Speaker: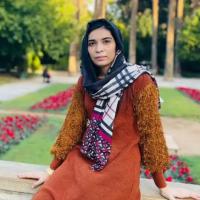 Judge Bibi Wahida Rahimi earned a Bachelor of Laws degree from Kabul University. In 2017 she received a J.D. Judicial and Prosecution from the Supreme Court of Afghanistan in Kabul. Between November 2017 and August 2021, Wahida was a judge of the Primary Court, Hearing Violence against Women and Juvenile Delinquencies, in Panjshir, Afghanistan. As a judge in this court, Wahida's work focused on cases involving domestic violence against women and family law.
Wahida is researching the role of women judges in Afghanistan's judicial system; contributing to research projects focused more broadly on women and the law and the experience of women judges; participating in the activities of the CFLS and CALS; and delivering presentations on topics related to Afghanistan's judicial system, the experience of women judges within this system (and in particular in the context of the recent regime change in 2021), and issues relating to women and the law in Afghanistan.
---
Centre for Feminist Legal Studies

All Students

Faculty

Staff