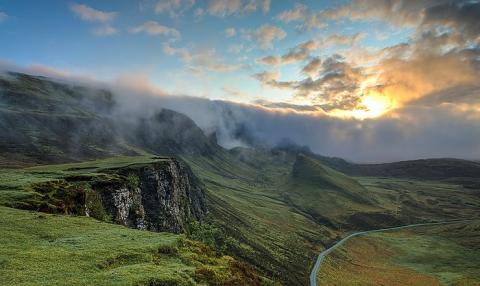 This conference is the first step of a multistage research project, which aims to improve climate policy outcomes through better alignment of policy actors. The project is predicated upon a simple notion: when actors improve their understanding of the networks in which they operate, they also improve their chances of discovering new ways to coordinate their efforts with others. In turn, better coordination results in better outcomes, which equals faster decarbonization.
Accordingly, this conference explores the past, present, and potential futures of Canada's climate policy network. It will connect climate policy actors to discuss this network's layers of actors, norms, and processes.
This event qualifies for 3.0 CPD credits.
Co-hosted by Centre for Business Law and Canada Climate Law Initiative with support from Commonwealth Climate and Law Initiative, Canadian Institute of Resources Law, UBC, University of Calgary, Oxford University, and Social Sciences and Humanities Research Council
Moderators:
Juvarya Veltkamp, Director, Canada Climate Law Initiative
Sonia li Trottier, Communications Manager, Canada Climate Law Initiative
Keynote Speaker:
John Borrows, Officer of the Order of Canada, Canada Research Chair in Indigenous Law & Professor of Law at the University of Victoria
Presenters:
Céline Bak, Chevalier de l'Ordre National du Mérite & Founder and President of Analytica Advisors
Margot Hurlbert, Canada Research Chair in Climate Change, Energy and Sustainability Policy & Professor at the Johnson-Shoyama Graduate School of Public Policy
Temi Onifade, International Doctoral Fellow & Vanier Scholar at the Allard School of Law
Fenner Stewart, Canadian Climate Governance Expert of the CCLI & Associate Professor of Law at the University of Calgary​​​​​​
Andrew Leach, Associate Professor at the Alberta School of Business
Rachel Samson, Clean Growth Research Director at the Canadian Institute for Climate Choices

Discussants:
Katelyn Deyholos, Juris Doctor Candidate at the University of Calgary
Charlotte Woo, Juris Doctor Candidate at the University of Calgary
Amelia Harman, Juris Doctor Candidate at the University of Calgary​​​​​
Nick Ettinger, Juris Doctor Candidate at the University of Calgary
---
Centre for Business Law

General Audience

All Students

Alumni

Continuing Professional Development

Faculty

Graduate

JD

Staff

Research Talks

Student Events