Meet UBC alumni who responded to challenge with transformation.
Experience personal stories of UBC alumni and how they turned challenges into opportunities for growth and change. From navigating life as a refugee to advocating for the preservation of an historic cultural centre in Vancouver, these incredible alumni will share just what 'Challenge to Change' means to them. Speakers come from a variety of career paths and personal experiences, including creative entrepreneurship, social entrepreneurship and social advocacy.
Join us virtually for this Powered by PechaKucha event presented by the UBC Sauder School of Business and the Peter A. Allard School of Law. In this style, presenters use exactly 20 slides timed for 20 seconds per slide with a live Q&A session after the presentations – it guarantees a fast-paced, thought-provoking evening.
This event is open to the global UBC community. Event time is listed in PST. Register now.
---
Event MC
Frankie Cena
Founding Director, Fostering Debate Talent Academy (BCom '13)
 
He/Him
Frankie Cena is a 30 Under 30 business mogul that turned a talent for speaking into one of the first full-fledged public speaking and debate academies in the world. As Founding Director of FDT Academy, he teaches his students to find their voices and use them to create change. His knack for convincing an audience has carried him into a budding entertainment career. With appearances on the new Netflix series 'Sing On!', Miss World, Canada's Smartest Person and more. Frankie hopes to make a mark on the world of television. Reflecting on the event's theme, Frankie has always believed that the challenges we face in life happen for a purpose and can definitely be turned into something great.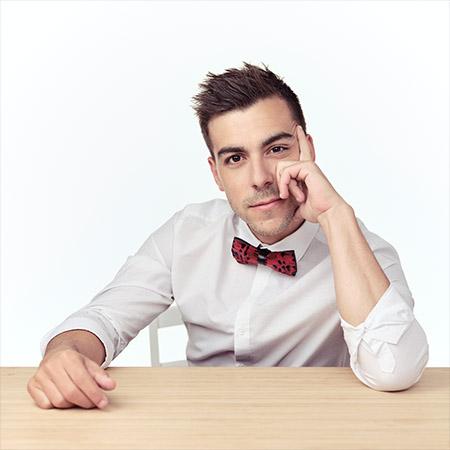 ---
Speakers
Dina Lu
Calligraphy Workshop Instructor and Business Coach, Dina Calligraphy (BCom'17)

She/Her

Dina Lu graduated from the UBC Sauder School of Business in 2017 with a Bachelor of Commerce. After graduating from Sauder, she worked in an international trade office while she built a calligraphy business on the side selling greeting cards with her mom and teaching workshops. In 2019, she took the leap and quit her job to become a full-time creative entrepreneur because it has always been her dream to be her own boss and travel the world.
Currently, she is a Calligraphy Workshop Instructor and Business Coach for Calligraphers; she specializes in teaching public and corporate team-building calligraphy workshops in Vancouver, as well as coaching calligraphers around the world on how to turn their creative passions into profitable businesses. Fun fact: She's hoping to get big on Youtube. (Pssst....Go check out her channel!) 
Michael S. Tan 譚聖祐
VP Finance, Damon Motors, Co-Chair, Vancouver Chinatown Legacy Stewardship Group (BCom '07)

He/Him
Michael S. Tan is a finance and operations executive with a strong track record of building global scale SaaS and clean technology companies under hypergrowth conditions, including Hootsuite, Unbounce, and Damon Motors.  He has led finance teams through multiple financings totalling over $200 million USD and has managed $100 million operating budgets supporting over 800 staff in eight times zones and over 7 million customers in 120+ countries.
Tan is also an impassioned community advocate. He is the Co-Chair of the City of Vancouver City Council appointed Chinatown Legacy Stewardship Group, a 40 person committee tasked with advising Council on community actions to protect Chinatown's unique intangible cultural heritage while working towards a potential UNESCO World Heritage Site designation. He is also a member of the City of Vancouver's North East False Creek - Chinatown working group and the Andy Livingstone Park and Chinatown Memorial Plaza Redesign Working Group.
Tan is also a frequent local and national level media commentator and speaker on the topics of anti-Asian racism, housing, gentrification, and systemic barriers to accessing health care for seniors. 
Learn more about Tan's inspiring Vancouver Chinatown advocacy work.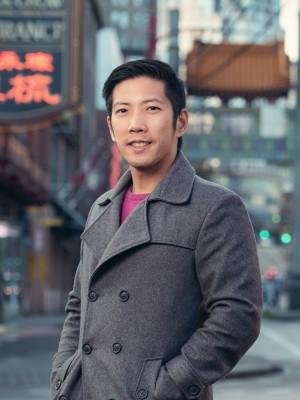 Steven Ngo
Technology Lawyer, Social Entrepreneur and Community Advocate (JD '14)

He/Him
Steven Ngo is a corporate/technology lawyer and currently works as Senior Counsel at Visier. He is the chair of the Advocacy Committee of the Vietnamese Professionals Association BC and is Vice President (Marketing) for the Federation of Asian Canadian Lawyers BC. In addition, he is the founder of Beyond the A, an organization that seeks to destigmatize anxiety and empower lawyers to thrive in their careers.
Recently, Steven is leading a movement called Fix Police Reporting that seeks to remove barriers to reporting hate crimes to the police. He has featured throughout national and international media including The Guardian, The Globe and Mail, Vancouver Sun, CBC and various language-specific outlets for the Chinese, Vietnamese, Filipino, Japanese and South Asian communities. Steven has spoken in front of Salesforce Canada, the Bank of Montreal, the Law Society of Ontario and the National Forum on Anti-Racism.  
Outside of law, Steven is an avid musician. You can find his music on Spotify, YouTube and Sofar Sounds.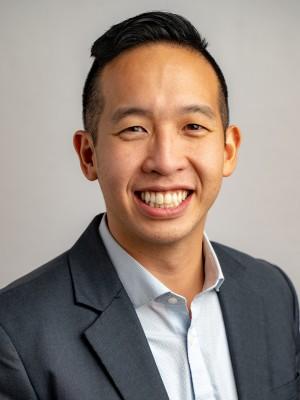 Lucie Krajča
Barrister & Solicitor, Linden Law / Incubator Lawyer, Rise Women's Legal Centre  (JD '19)

She/Her
Lucie and her family were refugees of the cold war. They lived in refugee camps throughout Austria before becoming naturalized citizens of Canada. Throughout her life, Lucie witnessed and experienced the devastating impacts of discrimination, of not knowing one's rights under the law, and of not having appropriate access to legal advice or services. As an adult, Lucie embarked on a winding road in search of a way to harness her experience into meaningfully contributing to society.
Eventually, she was compelled to study law, which was something she had always wanted to do but never thought possible. She was proud to have had the opportunity to be the second articled student at the Rise Women's Legal Centre ("Rise"). After she was called to the bar, Lucie opened her private practice, Linden Law, where she focuses on assisting clients with family and immigration matters. Additionally, she continues to work as a lawyer at Rise's new Equality Law Clinic, which assists individuals with no or low incomes to replace/correct IDs and draft police and human rights complaints.
Rhoda Philip
International Entrepreneurship Coordinator at the University of Toronto Entrepreneurship (BCom '19)

She/Her
Rhoda currently serves as the International Entrepreneurship Coordinator at the University of Toronto Entrepreneurship. She holds a Bachelor's Degree in Business and Technology Management from UBC Sauder School of Business and a Masters in Public Policy from the University of Toronto's Munk School of Global Affairs and Public Policy. She aspires to contribute to data-informed policy decisions that will empower existing institutions to deliver on education, gender equity, and peace and justice to some of the hard-to-reach places.
Prior to coming to Canada and joining UBC, Rhoda spent more than 10 years in Kakuma Refugee Camp in Kenya. Her experiences being raised in a refugee camp and navigating her way out of various adversities, taught her to be appreciative of any small sustained progress. She believes that regardless of barriers, it is never impossible to make a difference. Rhoda is a proud scholar of the World University Services of Canada - Student Refugee Program (WUSC-SRP), TEDx Speaker, and Founder and Director of Sponsor a Child's Education UBC.
Read more about Rhoda's efforts to sponsor refugee children's education .
Leah Fontaine
Crown Counsel, Provincial Court of BC - Duncan (LLB '02) 
she/her/ikwe
Leah Fontaine is Ojibway from Sagkeeng and Brokenhead First Nations in Manitoba, Canada. She graduated from the law school in 2002 and started her legal career practicing in Indigenous Child Welfare, Family Law and Indigenous Rights law. In 2006 Leah joined the British Columbia Prosecution Service (BCPS) as a trial Prosecutor and has held a key role in the development and operation of the Indigenous Courts in British Columbia. Leah has been Seconded at the BCPS headquarters to address the United Nations Declaration on the Rights of Indigenous Peoples and the Truth and Reconciliation Commission's justice-related Calls to Action. She has also contributed to the development of online Indigenous Cultural Competency Safety training used to train public servants in the various sectors, and has served as a subject matter expert to lead needs assessments on access to Justice for Indigenous people in Guatemala and Guyana. Leah has been recognized with several awards for her accomplishments: the most recent include the 2020 National Heads of Prosecution Humanitarian Award, the 2020 BC Prosecution Service Leadership Award, and the 2019 Ministries of Attorney General and Public Safety and Solicitor General Leadership Award.
---
Allard School of Law

General Audience

All Students

Alumni

Graduate

JD

Staff

Alumni Events