Are you interested in animal rights and animal law? Join the Centre for Law & the Environment for our second "No Fly Zone" Virtual Speaker Series event of 2020-21.
Renowned Canadian animal lawyers Victoria Shroff of Shroff Animal Lawyers and Camille Labchuk of Animal Justice will discuss their experiences with animal rights litigation, how companion and wild animals can access justice, how animal lawyers can represent animal rights before legislatures and courts, and more.
Free and open to the public.
Missed this event?
View the Accessing Justice for Animals webinar 
About the Speakers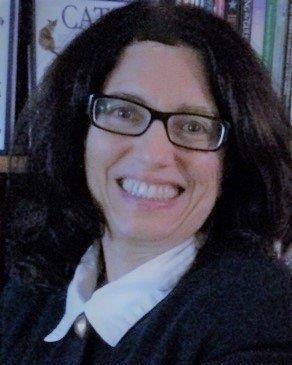 Victoria Shroff
Talk title: Animal Justice in Practice: How can companion (and wild) animals access justice?
Victoria Shroff is credited as one of the first and longest serving animal law lawyers in Canada. She has been practicing animal law for 20 years in downtown Vancouver at Shroff and Associates and has been Adjunct Professor of animal law at Allard School of Law at UBC for the past few years. She founded and taught a new course in animal law for Capilano University in 2019. Ms. Shroff has represented animals at all levels of court in Canada. She has been recognized for her work in animal law, was a finalist for Canadian Lawyer's Top 25 Most Influential Lawyers in Canada in 2018, 2019 and 2020 and is frequently interviewed about animal matters in the media. Ms. Shroff has lectured on animal law in Canada, USA, Europe and Asia and regularly contributes animal law articles for legal and pet publications. Victoria Shroff was awarded a prestigious SEEDS award from the International Society for Animal Rights for her groundbreaking work in animal law. Ms. Shroff founded and teaches an animal law program for kids called 'Paws of Empathy' which she teaches with a dog.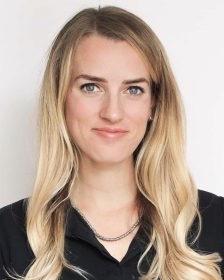 Camille Labchuk
Talk title: Animals in Parliament & Courtrooms: Representing Their Interests
Camille Labchuk is an animal rights lawyer and executive director of Animal Justice, Canada's only animal law advocacy organization. Under her leadership, Animal Justice fights legal cases in courtrooms across the country, works to pass groundbreaking new laws, and ensures industries are held accountable for illegal animal cruelty.
Camille has litigated to advance animals' legal interests at all levels of court, including before the Supreme Court of Canada. She regularly testifies before legislative committees, and was instrumental in passing a precedent-setting national ban on whale and dolphin captivity in 2019. She has filed false advertising complaints against companies making misleading humane claims; documented Canada's commercial seal slaughter; and exposed hidden suffering behind the closed doors of farms and zoos through undercover investigations. Camille also regularly defends and protects the rights of animal advocates.
Camille was previously a founding board member of Mercy For Animals Canada, press secretary to the leader of a federal Canadian political party, and has been a two-time candidate for Parliament.
Camille is a frequent lecturer on animal law, co-host of the Paw & Order podcast, and a regular contributor to national publications like the Globe and Mail and the Toronto Star. She authored a chapter about false advertising law and animal protection in Canadian Perspectives on Animals and the Law (2015), and a chapter on legal protections for ethical vegans in a forthcoming edited collection. Her current research focuses on the creeping privatization of animal law and enforcement, and federalism and animal law.
---
Centre for Law and the Environment

General Public