Event Description:
In Nevsun Resources, Canada's Supreme Court took a seemingly bold step in providing access to justice to victims of human rights abuses against corporate entities. I argue that Nevsun constitutes a welcome development—potentially providing more effective avenues to remedy overseas human rights violations—though it also presents considerable challenges. I situate that decision critically within the CSR/business and human rights landscape and assess what role relevant international law principles play in this context, before exploring the prospect of enlarging extant transnational liability schemes to better regulate non-State actors. I also investigate the implications of using domestic legal systems and investment arbitration to implement international legal corporate responsibility before identifying a broader impetus for developing a general regime of transnational civil responsibility. Ultimately, this contribution fits within a broader project in which I attempt to articulate the foundations of a general legal regime governing individual civil responsibility in transnational law.
This is a bring-your-own-lunch event.
Speaker: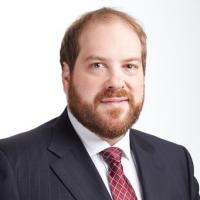 Dr. Vincent-Joël Proulx is Associate Professor at the National University of Singapore's Faculty of Law, where he is the Director of the LL.M. Programme in International Arbitration and Dispute Resolution. Prior to joining NUS Law, he served as Special Assistant to the President of the ICJ. His past appointments also included serving as Associate Legal Officer to the Vice-President of the ICJ, Law Clerk at both the ICJ and Court of Appeal for Ontario, Québec Scholar at the Woodrow Wilson International Center for Scholars, and in various capacities in Canadian Government. He is appointed to several institutional panels of arbitrators and to the European Union's List of Candidates Suitable for Appointment as Chairpersons for Arbitrations. He has published two sole-authored monographs and several lead articles.
---
Allard School of Law

All Students

Faculty

Staff