Wednesday, November 24, 1:00-2:30 pm Pacific time
Via Zoom
A panel discussion about the relationship between law, race, colonialism and environmental (in)justice, featuring:
Ingrid Waldron
Professor and HOPE Chair in Peace and Health, McMaster University, speaking on environmental racism against communities that identify as Black, Indigenous and People of Colour in Canada. 
Dr. Ingrid Waldron is Professor and HOPE Chair in Peace and Health in the Global Peace and Social Justice Program in the Faculty of Humanities at McMaster University. From 2008 to 2021, she was a Professor in the Faculty of Health at Dalhousie University.
Dr. Waldron's research, teaching and community advocacy work focus on environmental racism, climate justice, mental illness, COVID-19, and the structural and environmental determinants of health disparities in Black, Indigenous, immigrant and refugee communities.
Dr. Waldron is the founder and Director of the Environmental Noxiousness, Racial Inequities and Community Health Project (The ENRICH Project), which inspired the federal private members bill a National Strategy Respecting Environmental Racism and Environmental Justice (Bill C-230). Her Netflix documentary There's Something in the Water is based on her book of the same name and was co-produced by Waldron, actor Elliot Page, Ian Daniel, and Julia Sanderson. Dr. Waldron is also the co-founder of the Canadian Coalition for Environmental and Climate Justice, which has brought together organizations in the environmental, climate and social justice sectors to share expertise and resources to address environmental racism, climate change and other social injustices in Black, Indigenous, and other racialized communities across Canada.
---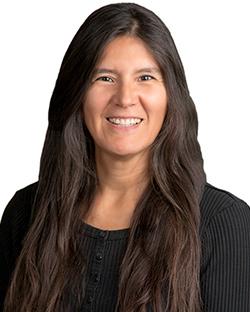 Deborah McGregor
Associate Professor and Canada Research Chair in Indigenous Environmental Justice, York University, will speak on Indigenous environmental justice and injustice.
Professor Deborah McGregor joined York University's Osgoode Hall law faculty in 2015 as a cross-appointee with the Faculty of Environmental Studies & Urban Change. Professor McGregor's research has focused on Indigenous knowledge systems and their various applications in diverse contexts including water and environmental governance, environmental justice, forest policy and management, and sustainable development. Her research has been published in a variety of national and international journals and she has delivered numerous public and academic presentations relating to Indigenous knowledge systems, governance and sustainability. She co-edited Indigenous Peoples and Autonomy: Insights for a Global Age with Mario Blaser, Ravi De Costa and William Coleman (2010). She is co-editor (with Alan Corbiere, Mary Ann Corbiere and Crystal Migwans) of the Anishinaabewin conference proceedings series.
Professor McGregor, who is Anishinaabe from Whitefish River First Nation, Birch Island, Ontario, is the Primary Investigator on two current SSHRC-funded projects:
Indigenous Environmental (In)Justice: theory and practice. (Insight Grant). Co-applicants: Dayna Nadine Scott (Osgoode Hall Law School), Brenda Murphy (Wilfred Laurier University), Martha Stiegman (Faculty of Environmental Studies & Urban Change). Collaborators: Mary Ann Corbiere (Laurentian University), Kathleen Padulo (Chiefs of Ontario), Sue Chiblow (Garden River First Nation), Nancy DeLeary (Chippewas of the Thames).
Indigenizing the First Nations Land Management Regime. (Insight Development Grant). Co-applicants: Heather Dorries (Carleton University) and Gabrielle Slowey (York University).
She is a co-applicant in two other current SSHRC projects:
Indigenous Knowledge Transfer in Urban Aboriginal Communities with Professor Kim Anderson (Wilfred Laurier University); and Exploring Distinct Indigenous Knowledge Systems to Inform Fisheries Governance and Management on Canada's Coasts with Professor Lucia Fanning (Dalhousie University).
Prior to joining Osgoode, Professor McGregor was an associate professor in the Department of Geography at the University of Toronto and served as Director of the Centre for Aboriginal Initiatives and the Aboriginal Studies program. She has also served as Senior Policy Advisor, Aboriginal Relations at Environment Canada-Ontario Region. In addition to such posts, Professor McGregor remains actively involved in a variety of Indigenous communities, serving as an advisor and continuing to engage in community-based research and initiatives.
Professor McGregor coordinated an Indigenous Environmental Justice (IEJ) Symposium in May 2016 featuring the voices of women and youth. She also recently launched an IEJ website.
---
Muna Dajani
Senior Research Associate, Lancaster Environment Centre, Lancaster University, will speak on decolonial approaches to countering environmental injustice in Palestine.
Dr. Muna Dajani holds a PhD in Geography and Environment from the London School of Economics (LSE). Her research focuses on documenting the lived experiences of agricultural communities in the context of settler colonialism in the occupied Syrian Golan and Palestine, paying close attention to the farming and water practices developed by these communities to reclaim their water rights. She currently is a Senior Research Associate at the Lancaster Environment Centre (LEC) where she works on the project entitled "Transformations to Groundwater Sustainability" (T2GS) which explores promising grassroots initiatives of holistic groundwater governance, shedding light on traditional and intergenerational skills and knowledges.
---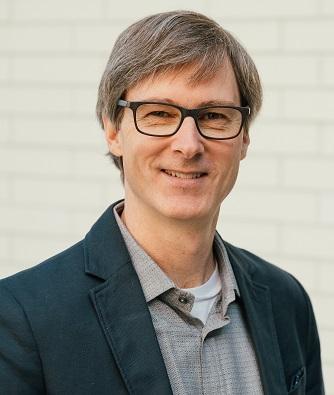 Moderator: Stepan Wood
Professor, Canada Research Chair in Law, Society & Sustainability and Director, Centre for Law & the Environment, Allard School of Law
Hosted by the Anti-Racism and the Law Initiative (ARLI), launched by Allard Law professors, with support from the Centre for Law and the Environment, Indigenous Legal Studies, and the Centre for Business Law.
This event qualifies for 1.5 CPD ethics credits (approval pending).
---
Centre for Business Law

Centre for Law and the Environment

Indigenous Legal Studies

General Audience