Mamma Mia! Allard Law alumni, students bring ABBA musical to Granville Island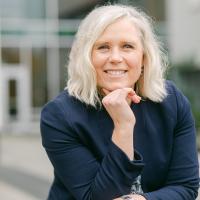 Jennifer Regan
Alumni Relations Manager
May 5, 2023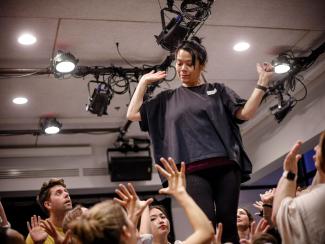 Jonathon Braun (JD '15) and Jennine Punzalan (JD '21) are just two of the many Allard School of Law alumni (and students) involved in this year's production of The Lawyer Show - Mamma Mia!  
Jonathon, a staff lawyer at the Migrant Worker Centre, and Jennine, an associate at Bennett Jones, took a few minutes out of their busy rehearsal schedule to answer some questions about the power of ABBA, how to (discretely) rehearse for a musical while at the office and how to learn to play the bagpipes badly!
 
---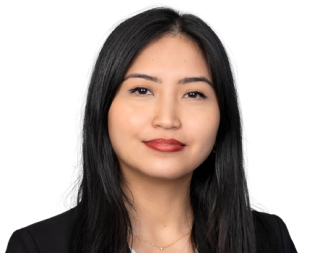 How did you get involved in the Lawyer Show?
Jennine Punzalan (JP): It's my first ever Lawyer Show! I've always wanted to be involved but didn't feel like I had the time during law school. I finally took the plunge this past year and auditioned! I haven't been onstage in a musical in over 10 years – since high school, basically. I was a big theatre kid.
Jonathon Braun (JB): I got involved in The Lawyer Show in 2016 – my first year after law school. I thought I needed to wait until the stress of law school was over before I took this on. However, there are four Allard students in the show this year, so clearly I was wrong! I've done Hairspray (2016), Grease (2017) and The Drowsy Chaperone (2018). I took a break in 2019 (and then the show was cancelled due to the pandemic for the past three years) but I'm excited to be involved in the show again!
Like many people in the legal world, I've always loved the performing arts. Doing The Lawyer Show has been a great way to keep a toe in that world, while also meeting so many great and talented people from the profession. It's also such a privilege to learn from the talents of the theatre professionals who help put the show together.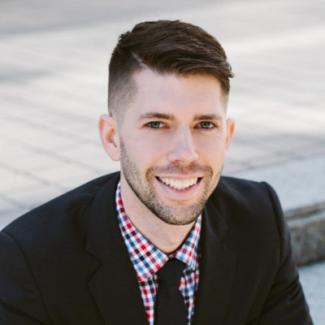 What roles are you playing in Mamma Mia?
JB: I'm playing Eddie, one of Sky's best friends and groomsmen. Fortunately, that means I also get to be part of a lot of the big, fun numbers.
JP: I am playing Lisa, one of Sophie (main character)'s best friends.

 
Are you both ABBA fans or just musical fans?
JP: Both! ABBA taught me English while growing up in the Philippines, and I've been in love with musicals since middle school when I started performing in them. 
JB: The only thing I'm sad about with the show is that it coincides with Eurovision (where ABBA got their big break). I am definitely a fan of ABBA and kitschy schlager music, but also just a fan of musicals, theatre, and the arts, in general.

 
What has been the most challenging part of the experience so far?
JB: I'm far from a trained singer, so learning the songs has been humbling to say the least. Thankfully we have so many amazing singers in the cast! 
JP: Honestly, it's learning a whole part in a musical – the singing, the choreography, the lines – it's a full time job! I try to get by with some fun multi-tasking. If you walk past my office and see me with headphones on, I can guarantee I am listening to songs from the musical to practice and really have them committed to memory.

 
What has been the best part of the experience so far?
JP: Getting to know and working with such a talented group of people, who are also somehow lawyers?! Everyone's talents blow my mind at every rehearsal. And it's honestly been a joy channeling this creative side of myself again. The stage is one of my favourite places to be and I feel lucky I get to return.
JB: I love being a lawyer at the Migrant Workers Centre, but there's so much more to a person than their profession. Being involved in the Lawyer Show is such a great personal reminder to keep the artistic and creative side of me alive. I'm very grateful for having this opportunity in its entirety.

 
What are you most nervous about going into opening night?
JB: There's a scene where I have to play the bagpipes. Luckily, I'm not supposed to play them well. However, even getting them together has been a huge puzzle, so I hope I can pull that off! Thanks for your help with sorting that out, Hugh!  
JP: Even when doing the musicals I did as a teenager, I don't think there is ever a point you feel 100% ready, there's always a tiny bit of nerves there. But it's what keeps you alert and focused- a lot like going to court, really!  

 
Why should everyone see this show?
JP: It supports such a good cause! It's a frequent complaint that Vancouver doesn't have an arts and culture scene, but Touchstone Theatre is just one example of a theatre that brings forth an engaging program year after year.  And of course – how can you resist not watching a bunch of lawyers singing, dancing, and playing ABBA?
JB: Mamma Mia is just a fantastic and fun musical. You'll genuinely have a great time if you come to the show. The show also raises money for Touchstone Theatre's award-winning artistic programming, outreach activities, and new play development initiatives. So, you get to have fun, cheer on your colleagues, and support the arts. A win/win/win!
Mamma Mia! opens at the Waterfront Theatre on Granville Island on May 10. 
---
Allard School of Law

Alumni & External Relations