CCLI Staff Profile: Sonia li Trottier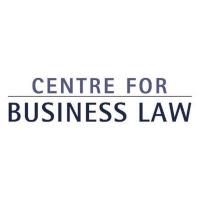 Jul 1, 2022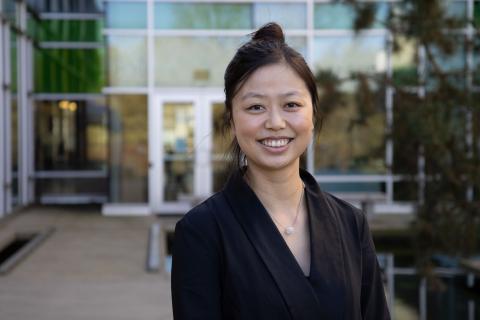 Sonia li is the Director of the Canada Climate Law Initiative (CCLI). She leads CCLI strategy, programs, partnerships, and she oversees the budget and fund development. Previously serving as Communications Manager, she has led CCLI's communications strategy, activities, and messaging, and created CCLI's Knowledge Hub for corporate directors and pension fiduciaries. Prior to joining CCLI, she worked in communications and community engagement for a fintech holding company and a digital asset exchange based in Thailand. She also worked for the Global Green Growth Institute in Jordan as well as for Greenpeace Southeast Asia in Thailand.
She holds a BA in International Relations and International Law at the Université du Québec à Montréal and an MSc in Environment and Sustainable Development at the Université de Montréal. Sonia li also is the Board Chair of a small non-profit that creates and animates social games to facilitate the implementation of sustainable practices in corporate and school environments. She is also part of the core team of the Chinatown Working Group Montréal, whose mission is to protect, promote and preserve the history and living culture of Montréal's Chinatown and its various communities.
How did you end up in your current position?
I'm interested in wide range of topics, from environment, tech, finance, and social and international development. My career path reflects my attempts to better understand people and the world through different lenses and participate in a more inclusive world through innovation and change. I ended up in communications because communications are an overarching discipline. It allowed me to touch on various topics. I'm also a community builder and connecter. I love building strong communities, connecting people, and elevating great voices. At CCLI, I get to connect people and uplift the voices of people who have the same mission of supporting businesses in their transition to a net-zero carbon economy. I feel extremely lucky to work with this amazing community of experts in climate governance, sustainable finance, corporate law, and Indigenous partnerships.
How did you become involved with CCLI?
Before joining CCLI, I worked in the tech industry, which I love and still closely follow. I was at a point where I wanted to work again in environment. I found CCLI and thought it was a great fit in terms of my interests. It combined my interests of climate, finance, and governance together minus the tech part. It was a great opportunity to learn more about climate governance and bring my perspective and experience to the table.

What type of work do you do at CCLI?
My day-to-day at CCLI varies a lot. I work closely with C-level executives, corporate directors, and pension fiduciaries to support our board program. I also work with consultants based in Québec, Ontario, and Alberta who help CCLI engage with boards of directors and trustees. I work with various partners, such as the TMX Group, industry associations, and Climate Engagement Canada to increase public awareness and understanding of effective climate governance at the board level. I also oversee the budget and fund development, which means reporting to our funders, applying for grants, etc. I support CCLI Principal Co-Investigators' work in policy advocacy and research.
What do you enjoy most about working at CCLI?
I enjoy the most working with C-suite and boards of directors and trustees to offer them our free presentations on climate risk and governance. Understanding a board's needs, ensuring we answer their questions and concerns, and seeing the engagement during the board meeting are what I find the most enjoyable. I like witnessing the "aha" moment when boards understand and view climate governance from a different angle. This is when I think we planted a seed that will continue to grow. Climate governance is a learning journey, not a checkbox list of things boards need to consider, but rather a shift in the way we think and do business.
What are you most excited to be doing at CCLI??
We recently did a program evaluation where we evaluated our board program to understand the impact of our board presentations. We also identified how we can move forward with our board program and research. The climate governance space is evolving rapidly, and I'm looking forward to the next steps CCLI will take and see how we can continue to support boards of directors and trustees with respect to climate.
As Director of CCLI, what do you think are important issues that need to be addressed in the field?
There is an urgent need to harmonize and streamline corporate climate disclosures. Many jurisdictions, including Canada, don't have mandatory climate disclosures, and they are based on different standards and frameworks, making it difficult for investors, companies, and regulators to compare information. We need high-quality, transparent, comparable, and standardized information. The International Sustainability Standard Board (ISSB) by the IFRS Foundation developed a comprehensive global baseline of high-quality sustainability disclosure standards to meet investors' information needs, which is currently open for comments until July 29th, 2022. Along with the Task Force on Climate-related Disclosures, this standard should help solve this problem.
Moreover, I think companies, pension funds, and investors should pay a particular attention to climate in the "E" of environmental, social and governance (ESG) due to the urgency of the problem. Last year, Canada was greatly impacted by extreme weather event, particularly British Columbians. Insured damage for severe weather events across Canada reached $2.1 billion last year, according to the Insurance Bureau of Canada. Failing to understand how climate is a business and financial risk will significantly impact businesses in their ability to continue their business operations and pension funds and investors in the value of their investments. We need to embed climate in all our decisions and move from a sustainability strategy to a sustainable strategy.
---