Warrior Lawyer Profile: Steven Donziger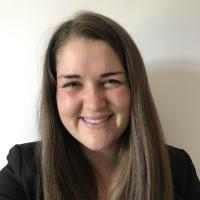 Lauren Antoniuk
Allard JD 2022
Apr 4, 2021
Fighting for Environmental Justice and His Own Freedom
For many of us, sheltering-in-place due to the COVID-19 pandemic has felt isolating, restrictive, and frustrating. And while navigating a pandemic is no small feat, as a resident of B.C., I have at least been able to leave my house—to pick up the mail, grocery shop, or take a walk. These simple freedoms are currently denied to Steven Donziger, who has been under house arrest for almost 2 years. Donziger is one of the attorneys for various Ecuadorean Indigenous and farming communities in their epic battle against Chevron. In a story rife with collusion, political maneuvering, and unprecedented judicial interference, Donziger bravely continues to fight for justice for Ecuador's Amazon and the affected Indigenous groups who call it home.
Between 1964 and 1992, Texaco (now Chevron) deliberately dumped 16 million gallons of toxic wastewater into rivers and pits in Ecuador's Amazon basin to cut the cost of oil production by $3 a barrel. This decision, which earned the company approximately $5 billion over 20 years came at great cost to the lands, animals, and Indigenous peoples that traditionally reside in the Amazon.
The case against Chevron was initially brought in the United States, but Chevron fought against this for ten years to prove that Ecuadorean courts were fair, independent, transparent, and the only appropriate forum to hear the case. In 2002, the US Federal Court dismissed the lawsuit on forum non conveniens grounds and Chevron agreed to submit to the Ecuadorean courts' jurisdiction. So, the plaintiffs, represented by Donziger and other lawyers, took Chevron to court in Ecuador and won a US $9.5 billion verdict against the corporation. However, this judgment was only the beginning.
As Donziger explains to Silver Donald Cameron of The Green Interview, during the lengthy 20-year litigation process, Chevron liquidated all of their assets in Ecuador, effectively barring any attempt at financial recovery within the country.  Undeterred, Steven Donziger and his team brought proceedings in multiple countries to collect the judgment. Chevron fought back.
They came after Donziger in the U.S. with Racketeer Influenced and Corrupt Organizations (RICO) charges claiming that they, Chevron, were the true victim in this situation. Since these charges were laid in 2011, a complex and litigious battle has been waged against Donziger.
In his "No Fly Zone" virtual public lecture at the Centre for Law & the Environment in October 2020, he explained that RICO charges were originally meant to be used against the mob. Instead, Chevron used them as a SLAPP suit, a type of litigation used by powerful corporations and individuals, as an intimidation tactic against critics.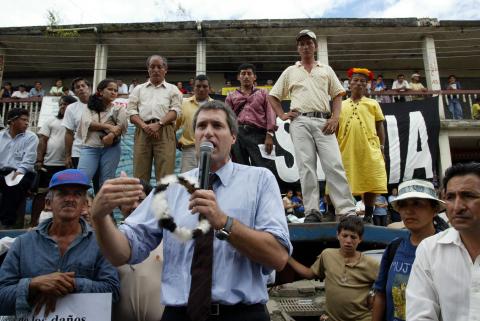 Chevron found a friend in District Judge Lewis A. Kaplan who denied Donziger a trial by jury and refused to let him testify on direct examination. Judge Kaplan declared the Ecuador trial a result of fraud and when Donziger refused to turn over his computer and cell phone in a post-judgment discovery order, Judge Kaplan, in an unprecedented move, filed criminal contempt charges against Donziger. When the U.S. Attorney's Office refused to pursue Judge Kaplan's contempt charges, he appointed Seward & Kissel LLP—a private law firm that had represented Chevron as recently as 2018—to prosecute Donziger.  Kaplan then appointed Judge Loretta A. Preska as presiding judge without going through the normal random case selection process. Judge Preska has kept him under house arrest, where he has now been detained for more than four times the longest sentence ever imposed on a lawyer convicted of the same charge. Further, Donziger reports that he is currently the only person in the United States presently jailed on a misdemeanor pre-trial.
As of March 2021, the trial has been postponed until May 10, 2021.
Throughout this saga, Chevron has worked to demonize and intimidate Donziger and his supporters. As Donziger put it in April 2020, this case is "illustrative of a very dangerous trend in the climate movement", in which extractive resource companies are willing to do anything it takes, including spending 2–3 billion dollars in legal fees, to destroy the idea behind the case. It seems that Chevron, with the support of federal judges, is using its money and political capital to try and deter environmental litigation and frighten those who dare to bring cases against the industry. It isn't working.
No one likes a bully. Donziger's defence has gathered incredible momentum in the last few years and more people than ever are aware of his case. 29 Nobel Laureates and many other celebrities have spoken up condemning Chevron, and dozens of legal organizations representing more than 500,000 lawyers along with over 200 individual lawyers have submitted a formal judicial complaint against the actions of Judge Kaplan. Donziger recognizes the importance of this support, and the way that the pandemic has opened new channels of communication without a need to leave his home. As he tells Amazon Watch, while his physical world has shrunk, "his spiritual and solidarity worlds have expanded".
There is much to be gleaned from this tidal wave of action, support, and solidarity. It is clear there are big battles being waged to achieve justice for the environment and those affected by the damage caused by extractive resource companies. These battles entail sacrifices, but that does not mean that they are not worth fighting. Supporters of Steven, the Ecuadorean plaintiffs, and the Amazon ecosystem will not be intimidated by Chevron's actions. No matter what, they—and we—will keep fighting.
If you feel prompted to support Steven morally or financially, you can do so here.
---
Centre for Law and the Environment