Warrior Lawyer Profile: Katie Redford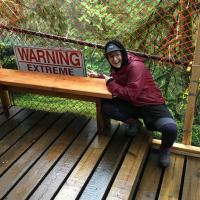 Daxton Boeré
Allard JD 2022
Mar 18, 2021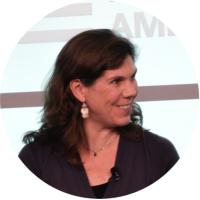 Putting an Ancient Tort into Practice
Few law students dream that in the mountain of work we submit for grades some part of it could have any—let alone a major—impact on the real world's legal landscape. Katie Redford did more than dream. In her final year at the University of Virginia School of Law, she pushed to do an independent study on how an antiquated US law dating back to 1789—the Alien Tort Claims Act—could be used to hold American oil company Unocal accountable for purported human rights abuses in Myanmar. In using local military to protect construction of an oil pipeline, Unocal was allegedly complicit in assault, torture, forced labour, and murder.
Redford's professor gave her an A, but told her it could never be used in practice: it was "impossible", "unconstitutional". Two years later, in 1996, she turned that idealistic notion into reality, filing a lawsuit against Unocal in US federal court. In March 1997, the court ruled that it had jurisdiction to hear the case. This marked the first time a US court assumed jurisdiction over human rights abuses committed by corporations abroad. In 2002, the 9th Circuit Court of Appeals ruled that there was enough evidence of Unocal aiding and abetting the Myanmar military for the case to go to trial. Unocal settled the action in 2005: the first instance in the US of survivors being compensated as the result of a human rights lawsuit against a multinational corporation.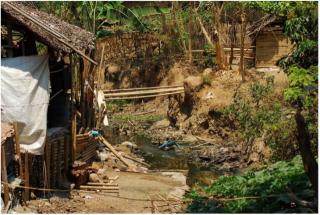 Redford's interest in Unocal's brutal treatment of Burmese villagers was informed by the time she spent as a young adult with a Burmese refugee family in Thailand. Upon hearing that she was going to law school, the family said, "Please don't forget us when you go home…We have no law in our country. We have no freedom in our country…Please, use your education and your freedom to help us get ours." She returned to Thailand in the summers after her first and second years in law school, at one point managing to get herself smuggled into Myanmar to observe what was happening first-hand. There, she met Ka Hsaw Wa, an activist and member of the Karen people, who was working to document the human rights abuses happening in Myanmar: they later married and, together with one of Redford's law school classmates, founded EarthRights International (ERI).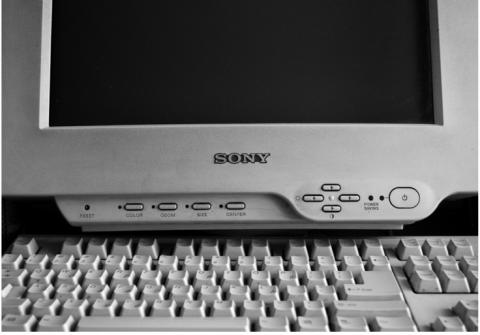 ERI started out as the three of them, one computer, and $25,000. It has since grown to an organization with nearly 60 employees and offices across the world; perhaps because, as Redford says, they were "clueless"; they "didn't listen to people who told [them] it couldn't be done". ERI fights for both environmental and human rights—recognizing their interconnection—and marries movement lawyering with giving folks on the ground the tools to advocate for themselves. Redford and ERI have since represented thousands of people and communities in lawsuits around the world. In 2019 she and ERI helped represent the petitioners in a historic US Supreme Court judgment against the World Bank's International Finance Corporation (IFC). People living near an IFC-financed coal-fired power plant in Gujarat, India sued the IFC in the US, alleging the plant had polluted the surrounding environment and seeking remedy for ensuing damage to health and livelihood. The Court rejected the IFC's claim of absolute immunity from suit. It held that international organizations like the IFC have the same limited immunity as foreign states, opening the way for future lawsuits and sending the message to the World Bank and its affiliated institutions that they aren't exempt from following the rules.
Whereas ERI's goal is to "combine the power of law and the power of people in defense of human rights and the environment", Redford's passion isn't litigation. Her goal is to be enough of a deterrent that companies decide it's in their best interests to stop harming people and the environment. And while the law is a tool for change, Redford recognizes it isn't the only one. "Get out of the lawyer culture", she advises, "Listen to other arguments, not with the purpose of refuting them. Our point of view isn't always right." In 2019 she got arrested for the first time, at a Fire Drill Friday protest. In a passionate post about the experience, she wrote, "we simply don't have the time to wait for the courts to decide who should pay for climate change", while recognizing that as a white citizen protesting with celebrities she "wasn't putting [her] body on the line, really."
In 2020, Redford left ERI to start the Equation Campaign, a new ten-year funding initiative focused on fighting climate change. The Equation Campaign will ensure that climate activists have great lawyers, and work to "aggressively confront the industries undermining people and the planet". It will also mobilize those who are often not invited to the table to talk about climate change, supporting frontline communities and their activists. Much of the fact-based advocacy work the Equation Campaign is structured to do echoes the work she's done with ERI in the past 25 years.
Throughout this all she continues to speak out and inspire action. She is a contributor to HuffPost, where she argues that "We need a separation of oil and state." And she takes the time to encourage law students to choose social-justice-oriented careers. Redford stands as an example of the warrior lawyers that law students at Allard and beyond can become and a reminder that our work to change the world doesn't have to wait until we pass the bar. So long, that is, as we dream big, lead the way, walk the walk—and do it all with commitment, courage, and creativity.
---
Centre for Law and the Environment