Towards Legal Recognition for Non-Human Relations, Webinar 3: Non-Human Species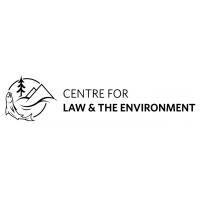 Centre for the Law and the Environment Assistant
Dec 1, 2021
Tuesday, January 18, 2022, 12:30 - 1:30 PM (PT)
The Centre for Law & the Environment (CLE) at the University of British Columbia, in Vancouver, in collaboration with the UBC Sustainability Initiative and the Center for Democratic and Environmental Rights (CDER), is organizing a series of webinars and a workshop for individuals and organizations from Indigenous and non-Indigenous communities interested in enacting laws that respect and protect non-human beings like rivers, lakes, species and ecosystems. Attendees will hear directly from people who have taken part in campaigns to achieve legal recognition of non-human relations in Canada and abroad, about why and how they pursued such recognition, what opportunities and obstacles they encountered and what lessons they learned.
This third webinar will focus on non-human species. Panelists will discuss efforts to secure legally effective recognition of non-human plants and animals as rights holders in Indigenous and non-Indigenous legal systems.
Panelists
Anishinaabe attorney Frank Bibeau will speak about the Rights of Manoomin (wild rice) tribal ordinance and the lawsuit he filed on behalf of manoomin to uphold those rights in the White Earth Nation Tribal Court, Minnesota.
Animal Justice staff lawyer Kaitlyn Mitchell will speak about efforts to secure rights and justice for animals in Canada.
Se'Si'Le co-Executive Director Dr. Kurt Russo will speak about his work with Indigenous communities to protect orcas of the Salish Sea in accordance with Indigenous knowledge, laws and worldviews.
Moderator
The webinar will be moderated by Robert Clifford (YELKATŦE), who is WSÁNEĆ, a member of the Tsawout First Nation and Assistant Professor at Allard.
More About the Speakers
Frank Bibeau is a member of the Minnesota Chippewa Tribe, Pillager Band, enrolled at White Earth Chippewa Reservation and living on Leech Lake Chippewa Reservation in Ball Club, Minnesota. Frank has worked as an attorney for Leech Lake Reservation, White Earth Reservation, Anishinabe Legal Services and in private practice in a variety of tribal and state courts. Frank is also Executive Director for the 1855 Treaty Authority. Frank works extensively with Chippewa treaty rights, civil rights and sovereignty, on and off reservation. Frank's legal work focuses on the Treaty rights of tribes and their members to help protect the natural resources and for future generations.
Frank is an attorney for Honor the Earth, an Indigenous-led, non-profit environmental protection group directed by Winona LaDuke, based on White Earth Reservation, litigating to stop the proposed Enbridge Line 3 Replacement tar sands oil pipeline passing through Minnesota. Frank worked with the founders of the Center for Democratic and Environmental Rights (CDER) on the White Earth Band's Rights of Manoomin tribal law, which recognizes and protects the rights of manoomin (wild rice) to exist, flourish, regenerate and evolve, and the inherent rights to restoration, recovery and preservation.
Frank is the plaintiffs' attorney in a lawsuit brought by manoomin as lead plaintiff along with the White Earth Band and several tribal members, in the White Earth Nation Tribal Court, aimed at halting the Line 3 replacement. This is the first lawsuit brought in a tribal court to enforce the rights of nature and the first rights of nature lawsuit brought to enforce Treaty rights.
Manoomin or Wild Rice has special cultural and environmental significance to the Chippewa. Manoomin from an environmental perspective is an important habitat component and is often viewed as an ecological indicator species due to its sensitivity to growing conditions. The Rights of Manoomin is a codification of ancient law using present day tribal laws, which are in turn protected by federal laws and treaties between the Chippewa and United States.
Frank is continuing the traditional smoked whitefish and wild rice operations in Ball Club. Frank graduated from Bemidji State University in 1985 with a bachelor's degree in political science. The following year while working at the Minnesota Legislative Session, Frank met Winona LaDuke and they started working on wild rice protection and labeling laws. Frank worked with the Native American Press-Ojibwe News for nearly 20 years and is a 2000 JD graduate from the William Mitchell College of Law.
Kaitlyn Mitchell is a staff lawyer at Animal Justice - Canada's leading national animal law charity. At Animal Justice, she works to strengthen legal protections for animals and goes to court to defend the rights of animals and animal protection advocates. Before joining Animal Justice, Kaitlyn practiced public interest environmental law for over a decade. Her environmental law practice focused on promoting legal recognition of environmental rights and advancing the cause of environmental justice in Canada. Kaitlyn has appeared before numerous courts across the country, including the Supreme Court of Canada. She graduated from Dalhousie University law school in 2007.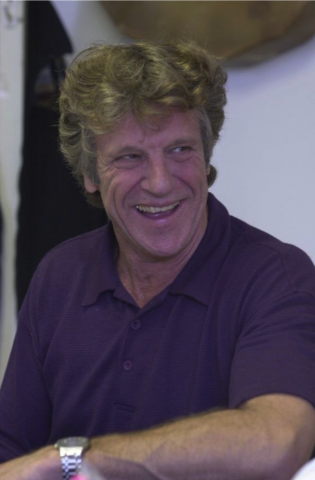 Dr. Kurt Russo has worked with indigenous communities since 1978 in the areas of sacred site protection, indigenous treaty rights, environmental cross-cultural conflict resolution, and the intertextualization of ways of knowing nature. He was co-Founder and Executive Director of the Florence R. Kluckhohn Center for the Study of Values and the Native American Land Conservancy, helped establish the International Indigenous Exchange Program (Northwest Indian College), the Sacred Lands Conservancy, and the Foundation for Indigenous Medicine. He is Executive Director of Se'Si'Le, an indigenous-led nonprofit dedicated to the perpetuation and practical application of indigenous ancestral knowledge. He has a BS in Forest from the University of Montana, an MS in Forestry from the University of Washington, and a Ph.D. in History from the University of California (Riverside). He is a veteran and served in Viet Nam where he worked with Montagnard indigenous communities.
Robert Clifford is WSÁNEĆ and a member of the Tsawout First Nation, his home community; he carries the name YELKATŦE, which was passed to him by his late grandfather, Earl Claxton Sr. His PhD research uses community participation methodologies to explore the ways WSÁNEĆ laws are generated by and reflect the values, philosophies, lands, and worldviews of the WSÁNEĆ people. The research is equally important in terms of practical application for the WSÁNEĆ community and as a contribution to theoretical understandings of what it means to responsibly engage WSÁNEĆ law, and Indigenous law more generally, within complex contemporary power structures and dynamics.
Robert is actively involved in the academic and broader community. He has presented his work widely across academic and professional settings, speaking at community events as well. His publications cover a range of aspects relating to Indigenous law and Indigenous legal theory, including on legal pluralism, Indigenous language revitalization, and Indigenous spirituality. He has also taught in the JD program at the University of Victoria, most recently a field course in WSÁNEĆ law. At Allard Law, he teaches Law 358: Topics in First Nations Law (Indigenous Law and Climate Change), Law 291: Aboriginal & Treaty Rights, as well as a semester long intensive land and community-based field course in W̱SÁNEĆ law.
---
Centre for Law and the Environment