Recap: Canadian Association for Food Law and Policy 5th Annual Conference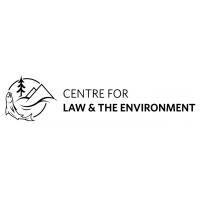 Centre for the Law and the Environment Assistant
Jun 15, 2021
On May 13 to 15, the Centre for Law and the Environment hosted one of Canada's most thought-provoking forums on food systems. For the first time, the Canadian Association for Food Law and Policy's conference was based out of the West Coast, offering a unique opportunity to explore British Columbia as a case study in territorial food system governance, in addition to addressing a variety of pressing issues in food law and policy. 
Speakers and events included:
A keynote speech by Haida lawyer and artist Terri-Lynn Williams-Davidson
A cooking class with chef Scott Iserhoff of Pei Pei Chei Ow contemporary Indigenous cuisine
A screening and discussion of Alanis Obomsawin's film Is the Crown at War With Us?
Several panel discussions
Panel Highlights
The panel on Indigenous Territorialities and Food System Governance: Disruptions and Reclamations spoke to both the injustices of Canadian food law and policy, as well as movements of resistance and change. Weaving together personal stories with broader contexts of history, law and policy, Darcy Lindberg, Alan Hanna, Rebeca Macias Gimenez and Hannah Askew spoke to the ways in which food law has shaped relationships between peoples, land and other species. 
The McCarthy Tétrault Updates in Canadian Food Law and Policy Panel, moderated by Jessica Cytryn, provided a thorough overview of recent changes and updates across the field of Canadian food law and policy.
Sustainable food systems, interconnectedness and supernatural beings were major themes in Terri-Lynn Williams-Davidson's keynote presentation on "Supernatural Oceans: A Worldview for Enlightened Oceans Governance and Territorial Food Systems".
The Gowling WLG Emerging Voices in Food Law and Policy Panel featured speakers Andrew Stobo Sniderman, Tasha Stansbury, Celia Mary White and Julia Witmer, who presented their papers on major issues surrounding food law and policy.
The panel on the Impacts of COVID-19 spoke to both what actions were taken by entities that helped regulate the food and beverage industry and get food on our plates in Canada, and what some of the impacts were both globally and locally on communities. A variety of perspectives were covered by the panelists, confirming what many of us already know: COVID-19 has laid bare inequalities and cracks in many of our society's structures.
As part of the panel, Governing Territorial Food Systems in a World of Complexity, Lauren Martin, Dawn Morrison, Peter Phillips and Melana Roberts had an interactive dialogue, addressing how territoriality affects the complexity of food systems.
---
General Audience

Community & Culture

Centre for Law and the Environment