No Fly Zone Speaker: The Sharma Case: A Governmental Duty of Care to Protect Young People from the Harms of Climate Change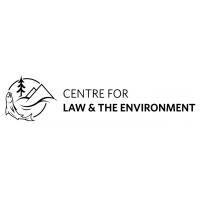 Centre for the Law and the Environment Assistant
Sep 15, 2021
Join us for a public talk on the Sharma case by David Barnden on Monday, September 27th (5:30 PM PST)!
Sharma v Minister for the Environment - a class action brought against the federal Environment Minister by Australian youth - raises pertinent questions about the duty of care owed to younger generations in the context of climate change. The case concerns the proposed expansion of the Vickery coal mine and the resultant increase in carbon emissions. In a groundbreaking decision, the Federal Court of Australia found that the federal Minister for the Environment owes the children a common law duty of care in the context of project approval and carbon emissions. This decision marks the first judicial recognition in the common law world of a government duty of care in relation to climate change and, as a result, offers new hope for the possibility of holding governments to account for environmental injustice.
David Barnden represents 8 students from around Australia bringing this action. This talk will offer insight into the Sharma case and its impact on the landscape of environmental law.
About the Speaker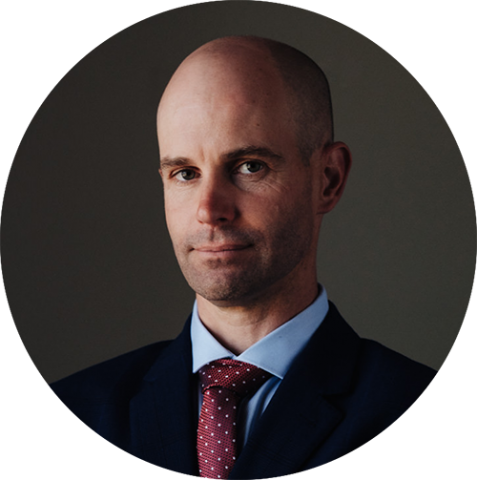 David Barnden represents Katta O'Donnell in a unique Federal Court of Australia claim about climate change risks to sovereign bonds. He also represents 8 students from around Australia bringing a class action against the Federal Environment Minister to protect young people from the climate change impacts of the proposed Vickery Extension Coal Project. 
Prior to establishing the firm in 2019 David was a principal lawyer at Environmental Justice Australia where he represented Guy and Kim Abrahams in Federal Court proceedings against CBA, Australia's largest bank, for failing to disclose climate change risks to investors. 
David is experienced in litigating complex class actions. At Maurice Blackburn he represented group members in proceedings against Gunns, Nufarm, Treasury Wine Estates and Cash Converters International. 
He holds degrees in Law and Applied Science (Coastal Management).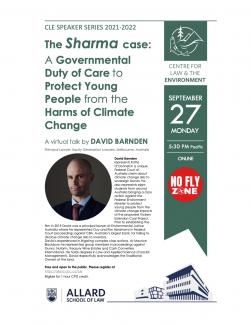 ---
Centre for Law and the Environment