JD Student Profile: Stephanie Lee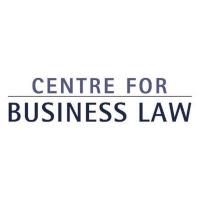 Jun 28, 2021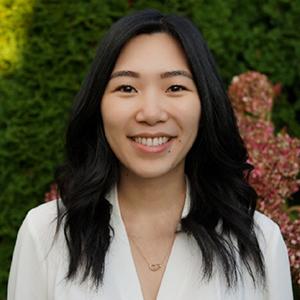 Stephanie Lee is a second-year JD student at the Peter A. Allard School of Law and is one of our Lead Operations Coordinators at the Centre for Business Law. Prior to law school, Stephanie completed her Bachelor of Science at the University of British Columbia. She worked at a biotech company during her undergrad and later worked at the UBC Engineering Co-op Department. Outside of law school, Stephanie enjoys cooking, trying out new restaurants and exercising (this is a positive feedback loop). 
What inspired you to pursue a law degree?
During my co-op work term, I was able to work as both a Research Assistant and Marketing and Business Development Specialist at a Vancouver biotech company. While I really enjoyed the research and problem-solving aspects of working as a research assistant, I found myself more attracted to the client-facing environment I encountered as a marketing and business development specialist. As I did more research into future career options, I realized that becoming a lawyer would be the best of both worlds! I would still be able to utilize the analytical and critical thinking skills I have developed throughout my undergraduate degree and work with clients to help solve their problems and achieve their desired goals.
Why did you choose UBC and Allard for law school?
The decision to attend UBC and the Peter A. Allard School of Law was easy. I've lived in the Vancouver area ever since immigrating to Canada from Hong Kong with my family in 2004. I attended UBC for my undergraduate studies, continued working at UBC after graduating, and it only made sense to continue my law school journey at UBC! In addition, Allard is an exceptional law school and I was drawn to the law school due to the diverse course selection and the friendly faces of the Allard staff and students I encountered during my application process.
What do you enjoy most about working for the Centre for Business Law?
My favourite parts about working for the Centre for Business Law are the amazing people that I have been able to meet and the endless learning opportunities. Despite only being in this role for a month, I have had many opportunities to attend events on interesting topics ranging from corporate climate disclosures to whistleblowing protections. As someone with a keen interest in business law, all these events have helped me gain a better understanding of some of the things that business law entails. Dr. Carol Liao, the Centre's Director has been so supportive of our learning and ensures that we are able to work on projects we are interested in. She also allows us to take ownership of our own work and is receptive to new ideas and changes. I love that as a law student, I can work collaboratively with my amazing team team and am encouraged to contribute new and fun ideas to improve CBL. Furthermore, working for the Centre for Business Law has also allowed me to develop skills that are important to the legal profession. Working with the different stakeholders of CBL, from students, to professors, to legal professionals, has allowed me to sharpen my communication skills and interpersonal skills.
Last Updated: June 2021
---