JD Student Profile: Kara Bodie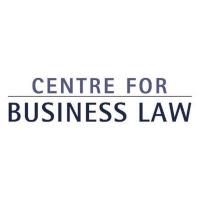 Mar 6, 2021
Kara Bodie is a third-year JD student at the Allard School of Law and participated in the Business Law Clinic last term. Prior to attending law school, she completed a Bachelor of Commerce (Honours) in Finance and International Business at the University of Manitoba. She worked for two years in financial services before switching to law. While at Allard Law, Kara has volunteered as an assistant editor for Law Review, a peer tutor, and a member of the Litigation Committee for the Student Legal Fund Society.
What inspired you to pursue a law degree?
During my time between undergrad and law school, I worked in a rotational program that exposed me to a number of departments at my company. In every rotation, I had interactions with the company's general counsel, and I saw how the law informed every decision that was made. While being on the creative business side of the conversation is great, lawyers have the knowledge to actualize ideas into reality—which can often involve creative solutions itself. I also loved the promise of variety offered by legal work; even in-house counsel dealt with a wide array of files from different departments. I already had an interest in law after taking a mandatory commercial law class and seeing it in action only confirmed that I wanted to pursue it.
Why did you join the Business Law Clinic and what was your experience like?
While my previous academic and work experience had me convinced that I wanted to be a solicitor, I found that nothing in law school was really preparing me for that practice. The Business Law Clinic was my saving grace in that regard. The opportunity to interact with clients, tease out their legal needs, and draft documents or provide advice to satisfy those needs was invaluable. Though everything is done under the watchful eyes of our trusted Clinic Supervisors, they really provide you with the knowledge and confidence to drive your own files. It is also a very supportive environment, where questions are welcomed and answered with enthusiasm, and fellow clinicians are happy to collaborate and share precedents. Further, there has not been a more gratifying experience than helping small businesses and non-profits bring their ideas to life.
What are some of your highlights from your time at the Allard School of Law?
Aside from the Clinic, all of my highlights are pre-pandemic. As much as I consider myself an introvert, it is truly the people that make Allard and the Vancouver legal community special. Whether it was having a class holiday party at our professor's house, attending the nth networking event in so many weeks, or overtaking a study room in the library, the joy that I get from any of those memories stems from the people I shared them with.
What are your future goals after the JD program?
After graduating, I will be articling at McCarthy Tétrault. I intend to start a general corporate and commercial practice, but remain open to other practice areas or niches. Privacy and securities are two subjects that have piqued my interest. Whichever route I take, I am committed to using my knowledge and skills to give back to my community, whether through pro bono work at a firm or external volunteering. 
Last Updated: Mar 2021
---