JD Student Profile: Jaden Lau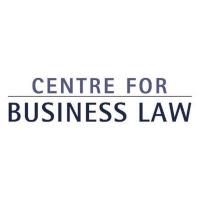 Jan 5, 2021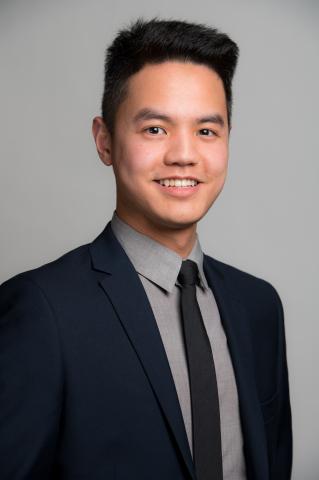 Jaden Lau is a JD Student in his third year at the Peter A. Allard School of Law, and is a member of the CBL Student Committee. He is a UBC graduate, and recently completed the Corporate Counsel Externship program at Allard. Jaden is a research assistant for Dr. Carol Liao, sat as a former executive of the Asia Pacific Law Club, and served as a clinic head for the Law Students' Legal Advice Program.
What inspired you to pursue a law degree?
I've always been interested in the law, but I wasn't sure until much later that I wanted to make a career of it. I took the Law 12 elective course in high school, and it piqued my interest enough that I pursued the Law & Society minor at UBC, where I got to study the effects of implementation of legal structures on society.
After looking to test the waters of working with the law by volunteering with legal aid services like Access Pro Bono, I found that having an understanding of something as complex as the law and being able to use that knowledge to help a client navigate an otherwise confusing ordeal is incredibly rewarding. The first time that I witnessed the reassurance that I could bring to a client by assisting them in their legal issue was the moment when I decided that I wanted to practice law firsthand, and not simply study it in abstract.
Why did you join the Corporate Counsel Externship and what was your experience like?
I joined the Corporate Counsel Externship program because of the opportunity to work directly alongside experienced lawyers in a variety of areas, particularly in a setting that the 'traditional' law student journey doesn't provide.

Being placed at a tech company – with technology being an interest of mine even outside of law – I found that I was able to adapt quickly and learn valuable nuances about actual practice that the black-letter nature of law school never really addresses. Skills like how to communicate legal issues to your client, or understanding the business considerations and not just the legal aspect of a file are those that come to mind. Working on closing actual deals, drafting contracts that have actual monetary value, and working with companies that are household names added a different level of motivation that in-class examples lack, and allowed me to obtain practical skills to carry with me into my practice that I doubt I could have gotten anywhere else.
What are some of your highlights from your time at the Allard School of Law?
As with many law students' experiences, some of the highlights came from outside of the classroom. Although I've certainly enjoyed the educational aspect of law school and exploring the complexities of the many areas of law, experiential challenges and networking are the first experiences that come to mind.
Undergoing the week-long simulation portion of the insolvency law course that occurred in court under the presiding of a judge was incredibly intimidating, but provided an amazing practical experience that I value a lot (albeit more so in retrospect than I did in the moment). Organizing events with APLC as well has allowed me to meet with so many legal professionals from a diversity of backgrounds, many of whom I doubt I would have ever met otherwise. Finally, I've learned firsthand that shared pain brings people together – despite the struggles of law school, fighting through harsh exam seasons or difficult courses with friends has created bonds that I know we will carry into our future as colleagues in the legal profession.
What are your future goals after the JD program?
After I graduate from the juris doctor program this spring, I'm seeking to begin building my legal career and apply the skills I've learned from the corporate counsel externship, my summer work with both the Allard School of Law and Arbitration Place in Toronto, and my volunteer experience as well. I hope to secure articling soon despite the effects that Covid-19 has had on the job market, and work in my interest areas of corporate law, real estate, and technology. Regardless of what the future holds, I welcome the challenges and new experiences that await me. 
Last Updated: Jan 2021
---