JD Student Profile: Austin Darling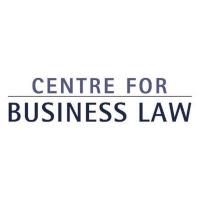 Jun 1, 2021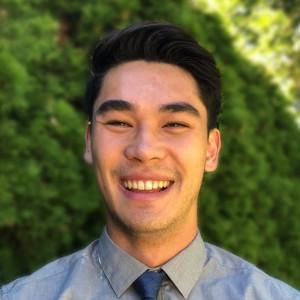 Austin Darling is a second-year JD student at the Allard School of Law and is one of our Lead Operations Coordinators at the Centre for Business Law. Before law school, Austin completed his Bachelor of Commerce at the University of Victoria. He worked as a digital marketing specialist in the tech, plumbing, heating, and interior design industries. These experiences ultimately drove Austin to want to learn more about law, or more specifically, business law. Outside of school, Austin is passionate about sports where he is an avid volleyball player and Vancouver Canucks fan.
What inspired you to pursue a law degree?
While working in the marketing industry, I was always interested in the legal aspects of marketing and branding. I constantly found myself questioning how far the laws went with respect to copyright, branding, and advertisement limitations. Throughout my co-op work terms and business classes, I realized that, while I loved business, there wasn't really a clear career path that I wanted to pursue with my commerce degree. I knew that I wanted to continue working with businesses, but knew that I didn't want to do marketing, accounting, human resources, etc. As much as I might hate to admit it – I love school and learning. I wanted to go back to school and knew that a master's in business wasn't something that would align with any sort of career goals I had for myself. I decided to take my interest in business/marketing law and take a crack at the LSAT.
As a first-generation law student in my family, I really didn't know that much about the law industry or lawyers in general. While studying for my LSAT, I was lucky enough to land a job in digital marketing at a small law firm in Victoria.  Through this experience, I started to learn more about what being a lawyer was really all about. Ultimately, I'd say that I was drawn in by the importance/relevance of the work and problem-solving aspect of the job. Working in the law industry is so exciting to me because each case or issue is so important to the individual, business, or even society, making the work so important. I've always seen myself in a position where I was making a real difference, even if that is only in a single person. The challenges that lawyers are faced with each and every day is an aspect of the job that I know that I can thrive in. While I wasn't the kid who was writing that he wanted to be a lawyer ever since elementary school, I'm really excited that I chose to come to law school and for the future.
What interests you about business law?
Like I mentioned above, I was originally interested in marketing and branding related legal issues. Now, I would say I'm primarily interested in the tech industry and the legal implications of the rapidly changing tech innovations. Here at the Centre, I'm really hoping to hear from more tech lawyers and how tech businesses are being affected by the law. As an example, if a self-driving car causes a personal injury, from a legal standpoint, who is at fault? The tech company that made the driving algorithm? The manufacturer of the car? The passengers in the car? As you can see from this basic example, there are endless issues that can arise from the latest tech devices. Another example could be a smart home virtual assistant giving inadequate cooking advice, resulting in all the dinner guests getting food poisoning. Issues such as these are fascinating to me and inspire me to learn as much as I can about tech and business law.
Why did you choose UBC and Allard for law school? 
As someone who grew up in Victoria and completed my undergrad there, I knew that I needed a change of scenery. During the application process, any of my friends would have told you that I was dead set on going east for school – specifically Toronto. Before making a decision, I spoke with a number of current students and grads from a handful of different law schools in Canada. The more I learned about the schools, the more apparent it became to me that Vancouver and UBC were a perfect fit for my career aspirations. Allard has such an incredible reputation and I ultimately saw myself living in Vancouver post-graduation. For me, it didn't make sense to not go to Allard for law school.
The exchange program at UBC and Allard was also a huge factor in my decision to go to school here. During my undergrad, I was lucky enough to study abroad in Copenhagen, Denmark. Needless to say, this was a phenomenal experience and is definitely something that I hope that I can do again. UBC and Allard have an incredible exchange program with an endless list of partner schools which students can travel abroad to. I'm not sure where I would like to do my second exchange semester, but I'm interested in both New Zealand and Australia.
What do you enjoy most about working for the Centre for Business Law?
Even though I haven't been a part of the Centre for Business Law for that long yet, I'm confident in saying that the people and flexibility of the role are the best parts about this position. The Centre's Director, Dr. Carol Liao, allows for each of the members at the Centre to learn more about the areas we're interested in. Business law is such a broad, umbrella term for a massive area of law. Because of this, we're really able to promote and host events that fit into what we're interested in. The flexible nature of my colleagues at the Centre allow for personal growth in areas we wish to gravitate towards, all while growing the Centre.
With respect to my actual role at the Centre, I love how I'm able to showcase my skills in digital marketing, while also being in a great position to learn about the law industry. In this position, I'm lucky enough to be able to talk and work with tons of lawyers and business law professionals all around the globe. I was extremely excited when I received this job because it has been a perfect opportunity for someone like me who wants to learn more about business law before I begin summering and articling with a firm.
Last Updated: June 2021
---