JD Student Profile: Ada Ang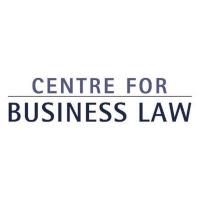 Sep 16, 2021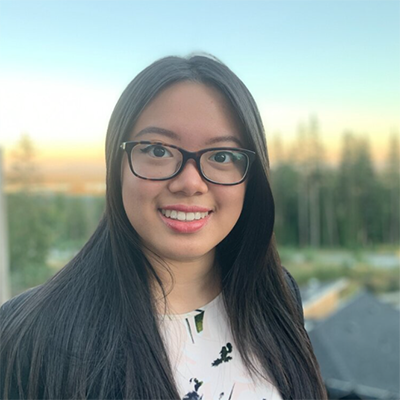 Ada Ang is a second-year JD student at the Peter A. Allard School of Law and is currently the Co-President of the Allard Law and Business Society. Before law school, Ada completed her degree in Microbiology and Immunology at the University of British Columbia. She worked as a Process Development Co-Op student at a biotech company, and as an Evaluation Analyst for a consulting firm in Nova Scotia. During the summer after her 1L year, she worked in-house as a Legal Intern at a local biotech company. Outside of law school, Ada enjoys musical theatre and playing piano.
What inspired you to pursue a law degree?
After volunteering at various hospitals and working both in an academic research lab and a biotech company, I realized that the typical career paths for science majors weren't a good fit for me. As I was exploring other career paths and industries, I took an internship at a small consulting firm in Nova Scotia. My main role was to write the operational policy that our clients' social service programs would use. In the process of my preliminary research, I saw the impact that the law had on how the policy would be shaped and found the legal aspect of the work particularly interesting. Soon after, during our client meetings, we would raise one legal question after another, and our team realized that these important questions needed to be answered before we could draft the policy.  As the intern, I had a chance to try to answer at least some of these questions before we had them sent to a lawyer. I found this work very exciting, and at the same time, I was intrigued by the lawyer's expertise. Since we needed these answers before we could work on the policy, I recognized that there was power in being able to understand the law and know how to navigate complex legal issues.
When I returned to Vancouver from Nova Scotia, I wanted to explore the start-up community in Vancouver. I volunteered for Startup Week and attended various events hosted by law firms about how entrepreneurs can grow their businesses. I found the topic so exciting. I loved the energy in the room and I could feel how driven and passionate the lawyers and entrepreneurs were. I mustered up the courage to speak with the lawyers about their day-to-day work. After these conversations and further research, I decided to take the LSAT and apply to Allard. Today, I'm so happy with the decision that I've made to attend law school and I am looking forward to what the future holds!
What interests you about business law?
I've worked in a variety of business settings - a large privately held company, a medium-sized publicly traded company, and a small start-up. A common denominator that I enjoyed was how innovative the people are, and how driven they are to grow and succeed as a company. I knew that I wanted to work with businesses in some capacity, but at the time, I wasn't quite sure what that would look like.
I've mentioned in the answer to the previous question my experience working at a small consulting firm. We needed to answer relevant legal questions before proceeding with drafting the client's policy - this was the pivotal experience that got me interested in pursuing law. I also shared about my experience at Startup Week where I had a taste of the role that lawyers played as a legal advisor to businesses. These experiences helped me piece together what a career in business law could potentially look like, and I found myself drawn to this direction. I'm hoping that one day I can help businesses navigate the complex legal issues they will face as they grow and achieve their goals.
Why did you choose UBC and Allard law?
I completed my undergraduate degree at UBC. I loved my experience at UBC and its vibrant community. I didn't feel the need to leave UBC to obtain a high-quality legal education. Allard has a strong reputation as one of the top law schools in the country. I knew that it attracted top-notch researchers, professors, and students. During my last year as an undergraduate student at UBC, a friend at Allard showed me around the building and let me sit in one of her classes. The professor was clearly passionate about what she was teaching, and the students were so engaged in the discussions. I had a strong feeling that it would be a great learning environment for me. It was perfect - I didn't have to move to go to law school! Plus, I had my eyes set on the business law clinic at Allard and I am now thrilled to be joining the clinic this spring.
---