Anti-Corruption Law Program Profile: Norman Baldwin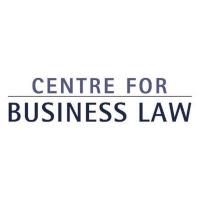 Aug 24, 2021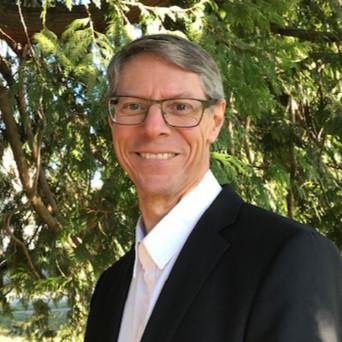 How did you become involved with Anti-Corruption Law?
It's been a long and winding road! After graduating in Geography from UBC I worked in urban planning for several years here in Vancouver. Eventually, an investment management firm that had been involved in my work asked me to work with them in operations, so I took a leap and soon found myself having to learn all about Canadian and international governance, risk, and compliance practices and standards. This experience was put to good use when I later moved to another investment firm and was subsequently sent to Africa, Asia, and Australia to help assess and reduce operational risk at many of the companies in its portfolio. Despite all this, my education in anti-corruption only began in the early 1990s when I moved to Brazil, where corruption and fraud are unfortunately much more widespread, complex, and deep-rooted than in Canada.
During those early years in South America I used my Canadian experiences to help Brazilian companies strengthen their risk management profiles. Later, I entered the field of anti-corruption law when some colleagues and I formed GRC Vista Risk Consulting, which provides anti-corruption, anti-fraud, compliance, and due diligence services for companies in Brazil and overseas. I'm still with this firm today as a managing partner.
Why did you join the ACLP?
In 2017 I moved back home to Vancouver, and was introduced by a friend to the ACLP and its founders, Joe Weiler and John Ritchie. Right from the first seminar I attended it was clear from the subject matter, the level of analysis, and the incredible experts involved, that this was a group I definitely wanted to join! Since then I've tried to attend every seminar, as they're not only invaluable opportunities to learn more about anti-corruption initiatives and best practices in Canada and elsewhere, but also a means to share my anti-corruption experiences in Brazil. Through the amazing diversity and knowledge of the speakers that the ACLP has invited over the years, my professional network has expanded dramatically, and more recently Joe and John have been kind enough to have me join their team as a presenter, moderator, and webinar organizer.
What are some of the most important issues that need to be addressed in the Anti-Corruption Law field?
Good question! There are so many aspects of corruption, and so many ways of combating them, that I don't think we'll ever run out of issues to address! Over the past three years, for example, our seminars have looked at anti-corruption risk prevention and mitigation measures adopted by engineering firms, mining companies, the maritime shipping industry, goods and services exporters, and public procurement processes in Canada, in addition to whistleblowing practices and legislation, and even the growing use of artificial intelligence. Some of the important issues we want to examine later this year and beyond involve protecting integrity in sports, including mega sporting events and e-sports, learning from the experience of women leaders in anti-corruption, analyzing corruption at the municipal level in Canada, calculating the costs of corruption, and eventually, providing a thorough appraisal of the findings and recommendations in the forthcoming Cullen Commission Report on money laundering in British Columbia.
Where do you see ACLP going in the future?
As you can see, anti-corruption law is a pretty dynamic field! The perpetrators of corrupt practices are constantly finding new and more innovative ways to satisfy their greed, so legislators and the private sector alike have to keep pace with the ever-changing complexity of this toxic landscape. The ACLP, thanks in great part to the terrific logistical and technical support we receive from the Centre for Business Law, has been able to provide education programming which is not only relevant but also unique, as often we're the only place where anti-corruption professionals can discuss certain topics in detail, particularly in a Canadian context.
Looking ahead, we're always wanting to improve and expand our model for hosting free, public access seminars. In previous years our focus was almost entirely on in-person events in Vancouver, although on occasion we featured speakers giving online presentations from other parts of Canada as well as the USA. Due to COVID-19, of course, we moved everything online, which happily has allowed us to invite a much more global and wider range of experts than we could have done under our old model. Scheduling our webinars for 9:00 am Pacific Time has made it easier for speakers and registrants in Europe and Africa, for example, to take part, which has boosted our international exposure and industry recognition to the point where anti-corruption law specialists are now asking us if they can speak at our events!
Regardless of where the future takes us, our key objective remains unchanged, namely, to deliver superior, easily accessible continuing professional education for private and public anti-corruption practitioners and policy makers, so the knowledge they gain at ACLP events can help effect positive change within their own organizations and government agencies.
---