Anti-Corruption Law Program Profile: John Ritchie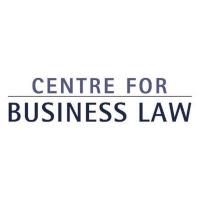 Mar 17, 2021
John Ritchie is a Civil Engineer with more than 40 years of experience obtained in Canada, Asia and Australia. Until 2018 he served on the Board of Directors of BC Hydro, and on the Board of Directors of Transparency International Canada. Following a career in water resources and hydropower planning and engineering, Mr. Ritchie served as full-time anti-corruption Compliance Director for a large engineering, procurement and construction management (EPCM) team implementing a major LNG project that was under construction in Western Australia. This was followed by a consulting assignment to establish a similar compliance system for another Australian LNG project.
John currently serves as Co-Director of the Vancouver British Columbia - based Anti-Corruption Law Program (ACLP). This program offers regular seminars, conferences and colloquia on topics related to anti-corruption. He also provides training webinars on the topic of Integrity Management to participants in the International Federation of Consulting Engineers (FIDIC) Future Leaders Management Programme. He currently serves as the Vice Chair of the FIDIC Integrity Management Committee.  
How did you become interested in Anti-Corruption Law?
I first became aware of the adverse effects of corruption on international development when I lived and worked in Thailand, Sri Lanka, Nepal and India. I observed how it grew in the 1970's from what was perceived as a low level "price we have to pay for development" to a major problem that has caused substantial harm in the world by distorting economies and further impoverishing the intended beneficiaries of development assistance projects. Corruption has destroyed the lives and livelihoods of innocent people in all parts of the world.
 
I have been working in some capacity with anti-corruption law in my work since 2003 in developing and implementing anti-corruption compliance systems for engineering firms and major engineering projects. As a non-lawyer, I found the topic of anti-corruption law to be all-important to my work. However, I felt that my knowledge was superficial – I implemented training programs on the subject without fully understanding it. When the ACLP was established in 2016, I found the discussions of legal issues surrounding anti-corruption law and the successful (and unsuccessful) prosecution of wrongdoers to be very illuminating. My interest in this area has now evolved to a more proactive interest in advocating for more effective enforcement of existing anti-corruption laws in Canada and elsewhere. I am also interested in being part of a grass roots movement to identify the changes that are needed in our anti-corruption laws and the systems required for more effective law enforcement in Canada.
As Co-Director of the ACLP what do you think are important issues?
We have developed an audience of informed and interested professionals through our ACLP program of in-person and now virtual seminars. In doing so, we are also fortunate in having developed a core group of committed contributors – both individual and corporate – to the success of the Program. I believe that we now need to strengthen our network and work towards effectively encouraging anti-corruption action by government, law enforcement, business groups and civil society organizations.
 
As a visible form of "collective action" against corruption, the ACLP can continue to serve as a source of advanced and practical knowledge in the field of anti-corruption law. I believe that we can now expand the range of activities of the ACLP into related fields such as safeguarding integrity in sports through enhanced governance mechanisms. In addition, I believe that the ACLP can serve as a platform for developing, testing and advocating for more proactive anti-corruption initiatives by government, law enforcement and other societal groups. 

Last Updated: Mar 2021
---