JD Student Profile: Patrick Chou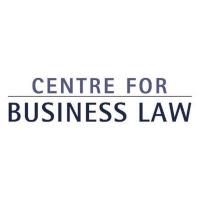 Jun 16, 2020
Patrick Chou (JD, 2018) is a recent graduate of the Allard School of Law. He graduated from the University of British Columbia with a Bachelor of Science, specializing in genetics and pharmacology. In addition to participating in the Business Law Clinic, he was President of the Intellectual Property Law Club. Patrick will article at Norton Rose Fulbright Canada LLP.
Why did you decide to enroll in the Business Law Clinic?
I wanted to enroll in the Clinic because it helps law students develop valuable skills while breaking down barriers to legal services. From an educational standpoint, the Clinic provided an environment for me to develop the skills I need for articling and beyond. I wanted to learn how to apply my legal knowledge in the real world and how to better serve clients. From a personal perspective, I felt the Clinic was a unique way to give back to the community. Having helped establish my mother's business prior to law school, I can appreciate that legal barriers to starting a business can be intimidating.
How did the Business Law Clinic differ from your other law school coursework?
Unlike other law courses where the focus is on a final exam, one of the goals in the Clinic is to produce a quality work product for the client. To that end, the coursework is spread amongst the term with deadlines both early and late in the term. The coursework itself is different from a typical black letter law course too. While studying and understanding the relevant law is still important, the clinician is also responsible for meeting with clients, drafting documents, and coordinating with their supervising lawyers.
What did you find most valuable about your clinical experience?
I found the personalized feedback that I received to be extremely helpful. Instead of a one-size-fits-all learning experience, the supervising lawyers highlighted what I was doing right and what I could improve. The feedback is especially useful for activities that are commonplace in practice but not in law school, such as interviewing a client or negotiating. 
What was most challenging about your clinical experience?
Easily the most challenging aspect of my clinical experience was drafting my first document. Initially, it was difficult to determine whether the document I drafted captured everything my client needed, or if anything was missing. Thankfully, the Clinic provides ample opportunity to gain drafting experience and as a result, I feel much more comfortable drafting documents and using precedents.
Do you have any advice for future students considering participating in the Business Law Clinic?
If you have an interest in business law or working as a solicitor, I would highly recommend participating in the Clinic. It is one of the few opportunities in law school that lets you get a sense of what working in the legal profession is like. You will have a chance to gain and develop skills that you will likely rely or build on for the rest of your career. If you are undecided on the Clinic, you can always reach out to current or past clinicians to ask them about their experiences. Also, you do not need to have a business background to participate in the Clinic. If you have little experience with business or business law, I would recommend taking Business Organizations (LAW 459) early on to see if the Clinic is something you may be interested in.
Last Updated: Summer 2018
---