JD Student Profile: Melissa Wells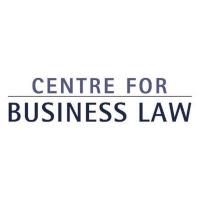 Jun 16, 2020
Melissa Wells is a 2L JD student at the Allard School of Law (JD, 2020). She graduated from McGill University with a Bachelor of Arts & Science specializing in Cognitive Science and Economics and spent a semester abroad at UCL in London, England. During her first year at Allard, Melissa was involved in the Law Students' Legal Advice Program, Legal Education Outreach, Women's Caucus, and Intellectual Property Club. Melissa is currently one of the student coordinators for the Charity Hoop-Law Basketball Tournament, a Law Student Ambassador, and is working for the Centre for Business Law at the Allard School of Law. This year, she will be a clinician for the Business Law Clinic during the spring term.
What inspired you to pursue a law degree?
After completing my undergraduate degree at McGill University and missing the West Coast, I realized I ultimately wanted to begin my career in Vancouver and moved back home. Coming from a science background, my previous work experiences were research positions working to develop tests to diagnose those with bleeding disorders and to design a program to assess non-cognitive skills in children. I enjoyed my time in these positions; however, after some self-reflection I realized that working in labs and conducting experiments was not the right fit for me for the long term. While both contain the analytical and problem-solving aspects that I am drawn to, I feel that in science you are more removed from the impact of your work and do not get to see the satisfaction from clients personally that you would in law. With this in mind, I decided to get hands-on experience by working as a Trial and Discovery Coordinator at a personal injury firm downtown. It was my first exposure to the legal profession and what it would be like to work in a law firm. This position motivated me to apply to law school, as I truly enjoyed the client interaction element that was missing in my previous jobs. Two years later, I am confident that I made the right decision and have not looked back since! 
Why did you decide to enroll in the Business Law Clinic?
I found my first-year law classes were more litigation focused, as we are often looking at caselaw through the lens of an appeals court judge and learning advocacy skills through participating in a moot. While keeping an open mind as to what specific area of law I will practice or what type of lawyer I will be in the future, I was attracted to the direct hands-on experience that the Business Law Clinic offers students. I jumped on the opportunity to apply substantive law concepts learned in my courses to practical legal and business matters. I am particularly excited for the opportunity to work closely with clients to help them achieve their goals and to develop legal drafting skills. 
What are some highlights from your time at the Allard School of Law? 
The comradery. I have met some of the most passionate, diverse, genuine, and friendly people during my time here. The ability to bounce ideas off one another, whether in the context of a classroom discussion or an LSLAP file, was and continues to be an invaluable part of my learning experience.  The amount of support and mentorship that I have received from upper years, my fellow classmates, and the Allard Law community has been an important part of being able to navigate all the stressors that inevitably arise during the first year of law school. 
My most memorable and fun volunteer experience was being part of the Hoop-Law Student Committee. Sports have always been an important part of my life, and growing up, I spent most of my weekends competing in volleyball and basketball tournaments. Since this was up my alley, it was a great opportunity to be involved in coordinating with the legal community to organize a charity basketball tournament to raise money for children in need living in our community. The tournament this year was a success, as we raised close to $100,000 for three amazing charities. 
What do you enjoy most about working for the Centre for Business Law?
I have enjoyed engaging with the dynamic intellectual community and learning from business-minded individuals who are leaders in their fields of research about legal and policy issues affecting national and global communities. This role has definitely piqued my curiosity to learn more about business law and has helped me narrow down which courses I want to take (which happen to be many of the required courses for the Business Law Concentration!). Additionally, I have thoroughly enjoyed helping organize the various events that the Centre hosts and seeing practicing lawyers, students, and faculty come together to share ideas. 
Last Updated: Fall 2018
---