JD Student Profile: Lily Zhang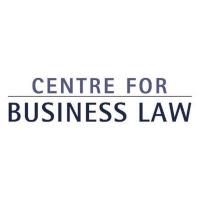 Jul 21, 2020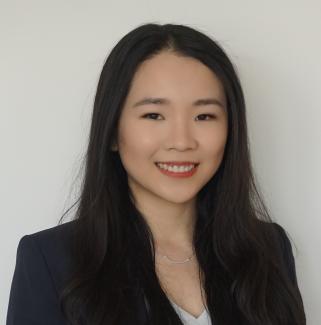 Lily Zhang graduated from Allard School of Law in May 2020. She was a student in the Business Law Clinic and completed her JD with the Business Law Concentration. Prior to law school, Lily completed her Bachelor of Applied Science in Civil Engineering at the University of Waterloo with a focus on structural design.
What inspired you to pursue a degree in law?
Throughout my education in engineering, I had the opportunity to participate in international organizations and projects including Engineers Without Borders and Bridges to Prosperity. These opportunities changed my outlook on the world and broadened my awareness of the inequities that characterize not only the world at large but also persist in Canada. This sensibility informed my decision to pursue a career in law. My interest in law continues to be driven by its relevance to everyday life as a field that shapes society, institutions, and communities.

Why did you join the Business Law Clinic and what was your experience like?
I joined the Business Law Clinic for two reasons. First, I believed it would be a unique opportunity to gain practical experience and the essential skills of a solicitor. I found law school to be highly focused on developing and honing the skills of a litigator. Skills such as drafting and advising are not taught in any course and can only be developed through doing substantive file work. My experience in the Business Law Clinic was exactly what I hoped for. The class topics and file work provided the necessary context in which I could develop and practice these skills. Secondly, I joined the Business Law Clinic because of the opportunity to contribute to access to justice from the perspective of a solicitor. The overwhelming majority of the clients of the Business Law Clinic are non-profit organizations and start-up companies that may not have the financial ability to pay for a lawyer. By providing them with legal services, I was able to assist the clients with their business needs in a meaningful way.

What are some of your highlights from your time at the Allard School of Law?
The highlights from my time at Allard were the experiential learning components. I had the privilege to work both as a volunteer and summer clinician of the Law Students' Legal Advice Program ("LSLAP"), compete in the BC Law Schools Moot, volunteer in the Access Pro Bono Civil Chambers Program, and participate in the Business Law Clinic. These experiences allowed me to apply the materials from courses and gain a sense of the practice of law. I also developed and honed my drafting, advising, advocacy, and practice management skills. In addition, these experiential learning components provided me with a broader understanding of how the law applies to cases and its effect on people. I believe these skills and knowledge will greatly assist with my transition from a law student to a lawyer. I would highly recommend participating in the experiential learning opportunities offered at Allard.

What are your future goals after the JD program?
After graduation, I will be clerking at the BC Supreme Court and articling at Owen Bird Law Corporation. I have not decided which area of the law I would like to practice in, but I believe these work opportunities will help inform my decision. No matter which area of the law I choose, I will continue to advocate and contribute to access to justice and assist those who would otherwise be unable to afford legal assistance.
---