JD Student Profile: Kurtis Harms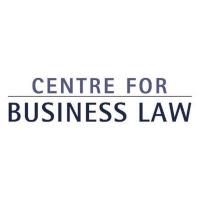 Jun 16, 2020
Kurtis Harms is a 2019 graduate of the Allard School of Law. During his time here, he was enrolled in the Business Law Concentration and the Corporate Counsel Externship.
Why did you decide to apply for the Externship?
A traditional law school curriculum often teaches the law through the lens of case law. Case law is a fascinating perspective but, in my view, is not representative of legal practice. I applied to the Externship because I saw it as a unique opportunity to experience other perspectives of the law while still a student. Namely, the perspective of sophisticated corporate clients and their business needs, and the perspective of solicitor practice more generally. I was also particularly interested in learning how in-house counsel effectively bridge the gap between business and law, including working with external counsel on complex legal issues.
What type of legal and non-legal work did you do at your placement at Ledcor?
Ledcor is a sophisticated entity with a large in-house legal department spread across its various offices in North America. I felt privileged to be placed at Ledcor's head office and to have the opportunity to sit in on meetings and learn about various legal and non-legal aspects of the business and industry. My work specifically fell into two broad categories working with select business groups.
First, I had the opportunity to address legal issues raised by other members of the Ledcor legal team. These legal issues ranged in scope, but were usually forward-looking in nature in anticipation of issues that may arise in the course of business and which the legal team was attempting to proactively address. I learned that in-house counsel must develop a strong understanding of the surrounding business issues to be truly responsive and succinct in addressing legal issues with business colleagues.
Second, I had the opportunity to work on contract review and analysis in association with Ledcor's Public-Private Partnership (P3) group. I enjoyed this area of work because it was relatable to my undergraduate degree in engineering, and it also felt personally fulfilling to work on legal issues with a tangible outcome, namely the construction and operation of infrastructure.
What was the most valuable thing you learned?
I gained a proper appreciation that corporate clients seek legal advice because they are looking for solutions to business problems. I fundamentally now see corporate legal issues as business issues, and developing this perspective of legal work on behalf of clients is something that can only be learned through experience. One thing that particularly stood out to me is how in-house counsel must proactively anticipate legal issues to potential business plans, and thus help guide business decisions.
I also gained significant skills surrounding contract law. P3 contracts are the most sophisticated type of contract that I have ever encountered, and it made me really interested in developing my contract law skills further.
What was your experience like taking the Concentration?
As somebody who came to law school with a keen interest in business but who could not properly define a "security" or explain what "PPSA" signifies, the Concentration provided me with excellent guidance as to what courses to take in order to build strong foundational skills in business law.
What I really enjoyed about the Concentration was how the courses cumulatively built on each other. Instead of each course being a silo of learning, my Corporate Transactions course built on knowledge I was learning from my Securities Regulation course, etc. Furthermore, it is clear that students who pursue the Concentration share interests and I really enjoyed working with like-minded classmates, particularly in the Business Law Capstone.
Do you have any advice for future students considering taking either the Externship or the Concentration?
The Externship is an early opportunity to experience a work environment and client perspective that is normally hidden from students. Regardless of one's intended career path, I believe there is incredible value in learning the corporate client perspective to legal issues and appreciating how that relates to business considerations. I advise students in the Externship to bring a self-starter approach and to quickly learn the client's business in order to be most effective.
I likewise recommend the Concentration to students who aim to pursue a career in business law but, like me, are unsure which courses they should be taking to guide their career development in this practice area. I recommend dedicating most of 2L to fulfilling the Concentration requirements, leaving only a few courses (including the Capstone) for 3L. This both ensures that students can complete the Concentration and permits taking the Externship (and/or another clinic, moot, or exchange) in 3L. In my view, the Concentration and the Externship are very complementary and together gave me confidence in graduating and preparing for a career in business law.
Last Updated: May 2019
---