JD Student Profile: Kayla Siu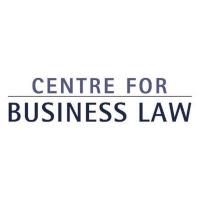 Oct 13, 2020
Kayla Siu is a third-year JD student at the Allard School of Law. She worked as an auditor for two years before making the switch to pursue law. In her time at law school, she has competed in the Ian Fletcher International Insolvency Law Moot, participated in the Corporate Counsel Externship, and is currently the Administrative Assistant for the Business Law Clinic. 
What inspired you to pursue a degree in law?
I really enjoyed the business law class that was a mandatory course as part of my undergraduate degree. It was my first experience learning about the law and I was intrigued. After trying audit work, I realized I wanted to be more involved in the beginnings of a transaction rather than only entering the scene after all the work was completed. I enjoy taking the advisory role and getting to know a business and its operations. It was then that I decided to revisit my interest in law. I was not entirely sure what I wanted to do, but law offers many different opportunities and I knew that I wanted to give law a shot. 
Why did you decide to enroll in the Externship, and what were the most valuable and challenging parts of it?
I was drawn to the Externship because it allowed me to apply the legal concepts I learned in class in a practical setting. It was very exciting to see the lawyers in action and to be able to work alongside these experienced lawyers. It can be challenging when you start the Externship and are suddenly expected to read and provide feedback on a 50+ page contract. However, the lawyers I worked with were very supportive and often took the time to provide the context to the work I was assisting with, rather than simply focusing on the assignment. It was helpful to see how my work would play into the larger project and to know that my work was adding value. The Externship was also a great opportunity to learn the inner workings of an in-house legal team and to be able to see how business and law can interact.
What are some of your highlights from your time at the Allard School of Law?
My highlights all stem from the extra-curricular activities that I was involved in. The Law Students' Legal Advice Program allowed me to meet some of my closest friends and provided a platform for me to give back to the community with my legal skills. I was able to learn about residential tenancy rights and it was rewarding to be able to inform clients of their rights and advocate on their behalf – it's a win-win for everyone. The Externship and the Ian Fletcher International Insolvency Law Moot were also highlights of my time at law school. Law school teaches you about how to think like a lawyer, but these experiential learning opportunities provide learning about the more practical aspects of the law. Although the preparation for the moot could be stressful at times, I was fortunate to have my team as support. The moot team also had the opportunity to present oral arguments in London, UK and compete amongst teams from all over the world!
What are your future goals after the JD program?
After graduation, I will be articling at Lawson Lundell LLP. I hope to practice in an area of law that will allow me to apply both my business acumen and legal skills, and maybe even do some number crunching from my accounting days!
Last Updated: Oct 2020
---