JD Student Profile: Curtis Chance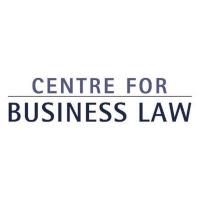 Jun 16, 2020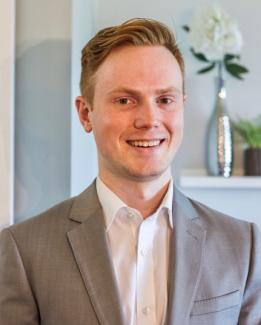 Curtis Chance (JD, May 2019) is a third-year student at the Allard School of Law. Before law school, he graduated with a Bachelor of Science and Master of Science from the University of British Columbia's Faculty of Forestry. In addition to participating in the Corporate Counsel Externship, he was on the Gale Cup Moot team, and served as Co-President of the Allard Law and Business Society and as a Peer Tutor. Upon graduation he will clerk at the British Columbia Court of Appeal and then article at McCarthy Tétrault LLP. 
Why did you decide to enroll in the Externship?
After taking primarily black-letter law classes through my first two years at law school I decided to pursue a clinical opportunity in my third year. I was most interested in a clinical experience that would provide a solicitor-based environment that promoted developing and practicing legal skills. The Externship aligned well with these goals, and also stood out to me as providing a rare glimpse into one of the fast-growing jobs in the legal profession – the role of in-house counsel. I was also excited by the prospect of working with in-house counsel to learn about how lawyers can add value to a company and actively participate in business development and growth.
What did you find most valuable about your clinical experience? What did you find most challenging?
The Externship revealed what was behind the curtain of a company and allowed me to see how a business actually implements legal products and opinions. Seeing how legal advice is ultimately used by in-house counsel and businesses generally is immensely valuable and taught me how to provide more functional and practical legal and business guidance.
A challenge of the Externship is the steep learning curve of both the substance of the legal issues and the practical problems of how to conduct research to solve these issues. From day one at Hootsuite, I was working with many legal issues that I had never encountered before, and I had fewer sources to find the answers than at school or a firm. Learning to resourcefully tackle these legal issues was initially a hurdle, but overcoming it was hugely beneficial to the experience and educational.
How did the Externship differ from your other law school coursework?
The Externship focuses on hand-on, on-the-job, sustained learning compared to traditional black-letter law classes which place more emphasis on final exams. The style of instruction in the Externship was extremely valuable as I was able to receive direct and immediate feedback on assignments. I could also take a more active role in my own learning in the Externship by seeking projects that I was interested in and by reinforcing what I already knew through applying subject matter from law school classes.
The Externship also contributes to seeing a larger picture. Often in law school we analyze issues in isolation rather than in the aggregate. The Externship enabled me to see how numerous parts of the operation of a business are recorded and how these individual components (such as resolutions or material contracts) sum up to meaningful moments in the company's life.
What new skills or perspectives did you develop outside of law during your externship at Hootsuite? 
Somewhat related to law, I gained a new perspective about what the role of a lawyer actually is. I had the chance to speak with Hootsuite's in-house counsel about the role of lawyers as more companies increase the sizes of their legal teams. A recurring sentiment in these discussions was that lawyers should aim to learn clients' businesses inside-out to not only become a dependable legal advisor but also a trusted business advisor. I saw that for in-house counsel in particular, knowing more about the business enabled them to foster numerous relationships in the company and actually have a role in the evolution of the business. 
Outside of law, I gained a respect for how globally influential and entrepreneurial Vancouver's technology industry is. I was able to observe Hootsuite's positive impacts on numerous employees and customers worldwide as well as the wealth of talent that exists locally.
What are some highlights from your time at the Allard School of Law?
Reflecting on my time at law school, the number one thing that stands out to me is the ability to explore. Whether you are passionate about a particular aspect of law coming into law school, or whether you have no idea what sort of law you want to practice, the law school provides ample opportunity to discover novelty and nuance in the law.
Another part of law school that stands out are the personal connections. Coming into law school I did not have an idea of what type of law I wanted to practice so I volunteered with numerous organizations including LSLAP, the Allard Law and Business Society, and the Intellectual Property Law Club. One of the most valuable parts of being involved in these organizations was connecting with peers, and also with alumni of the Allard School of Law. Hearing from alumni about how they progressed through their careers really helped me appreciate the power, opportunity, and good that can from having and using a legal education.
What advice do you have for future students considering participating in the Externship?
If you have interest in business law, this immersive experience will serve you well. In few other law school courses will you be able to observe how lawyers perform their jobs on a day-to-day basis and involve yourself so deeply in the legal affairs of a single company. While the Externship work is primarily solicitor-focused, the Externship can be beneficial for students interested in litigation too as it teaches many transferable skills. Further, from an educational standpoint, the Externship is a rare opportunity to pursue various types of work while receiving direct and present feedback.
Once in the Externship, you will take out it what you put in. Ask lots of questions and be proactive in seeking work that you are interested in learning more about. Be open to new experiences. Whether or not you have experience working in a legal work environment before, there is guaranteed to be lots of new information everyday.
Last Updated: Winter 2018
---