JD Student Profile: Brandon Deans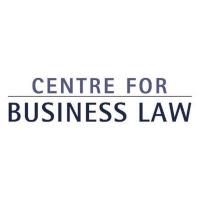 Jun 16, 2020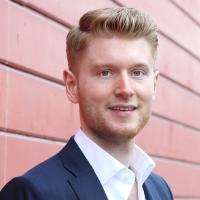 Brandon Deans (JD 2017) is a recent graduate of the Business Law Concentration program at the Allard School of Law. Brandon graduated from the University of British Columbia with a Bachelor of Arts in Psychology in 2014. He summered in 2016 with McMillan LLP, a Gold Affiliate of the Centre for Business Law, and he will be returning to McMillan LLP to begin articling in August 2017.
Why did you decide to pursue the Business Law Concentration program?
I have always been quite interested in how businesses work and hope to work with businesses throughout my legal career, so the program seemed like a logical choice. However, I was initially rather hesitant about pursuing the program due to its reputation of being quite difficult. After taking a few prerequisite courses and electives in second year and thoroughly enjoying them, I became convinced that I wanted to follow through with completing the program.
What are some of the highlights of the Business Law Concentration for you?
My favourite courses were those taught by practicing lawyers because they focused more on real life experience and application than on theory. Two courses that come to mind are "Securities Regulation" and "Corporate Transactions", which have each had a significant impact on my career interests by opening my eyes to corporate transactional law. Both courses offered a solid framework for legal analysis related to businesses, but what I particularly enjoyed was learning about the strategy involved in complex transactions.
What was your experience in the Business Law Capstone like?
The Capstone course was much different from the other courses offered at law school. The course, which was taught by a senior practitioner and included several guest speakers, focused on a simulated mining transaction and featured multiple guest lecturers speaking about key aspects of M&A transactions. These guest lectures offered, without a doubt, the most practical lectures I received during law school. I will likely be drawing upon this knowledge during the early stages of my career.
The final assignment also offered my only opportunity to work on a group project during law school. My team had to draft a recommendation memo to our client, which required us to apply much of what we learned in the prerequisite courses of the program and in the Capstone guest lectures. It was a great opportunity to work with some very intelligent students to solve an intricate problem, which probably simulates the law firm environment more effectively than exam fact-patterns.
Do you have any advice to future students considering the Business Law Concentration program?
Even though the prerequisite courses for the Business Law Concentration have a reputation for being difficult, this should not deter you from pursuing the program. If you have a genuine interest in business law then you will not only enjoy these courses, but you will likely perform well in them despite how demanding they are. Once the prerequisite courses are completed, you can cater your elective choices to your areas of interest, such as securities law, taxation, or real estate, among other options.
Another consideration is that the program is useful for a variety of business law careers, and it is not strictly catered towards students planning to be corporate solicitors at large law firms. Many of the students who were in my capstone class will be working at smaller regional and boutique law firms, and are interested in a variety of legal areas such as litigation, intellectual property, aboriginal law, and tax. The program is also great for non-legal business careers such as entrepreneurship, corporate management, and work with non-profits and charities.
Published Summer 2017
---