Graduate Student Profile: Temitope Onifade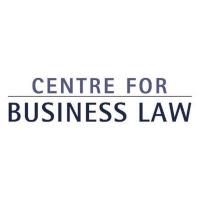 Jun 16, 2020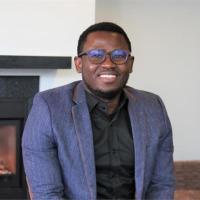 Temitope is an International Doctoral Fellow, a Liu Scholar and a Vanier Scholar at UBC. Engaging law and society, governance and regulation, and environmental theories, and variously applying policy models, he has worked and published on diverse sustainability areas: climate change and LCEs, renewable energy, SWFs and NRFs, environment versus development, resource governance, etc.
Can you briefly describe the area of research you are most interested in? 
Climate change is our greatest challenge and sustainability is the way to tackle it. No single stakeholder or initiative can effectively resolve climate change or drive sustainability, so I set my sights on transnational synergies. Understanding hybrid regulation as a form of transnational synergy, my PhD investigates how to harness and maximize state and non-state regulatory partnerships: governments, businesses, ENGOs, scientists, indigenous peoples, community groups and other stakeholders collaborate through several regulatory initiatives, but how could we systematically hybridize such initiatives to enhance climate policy and low-carbon transition? I ask this broad question in my work.
How did you become interested in this area of research?
Guilty of what the IPCC calls "business as usual," my interest was originally in traditional business law. I fixated on using law to regulate business simply for profit. For instance, during my undergraduate (LLB) programme, my first scholarly article as the Deputy Editor-in-Chief of the 27th volume of The Advocate Journal: The International Journal of the Law Students' Society was on business incorporation to maximize returns in Nigeria, and I started a blog where I hosted a series called "The Nigerian Business Guide." Sustainability was not of interest and I didn't take any environmental course. Less than two years post-LLB, living and working in the notorious Niger Delta opened my eyes to environmental problems and stirred my interest in CSR. I saw how environmental injustice could impoverish and endanger peoples. Later at another law firm, my partners and I sought low-carbon incentives for some clients in South-West Nigeria. After meeting with politicians and corporate boards, the policy obstacles became glaring. Eventually, Dr. Bukola Akinbola at the University of Ibadan invited me as a practicing lawyer to collaborate on a journal article investigating environmental remedies in Nigeria. My combined practice and research experience revealed the systemic challenges of environmental law, so looking beyond law felt like the right move. 
Coming for a policy degree at the Environmental Policy Institute, Memorial University, was my opportunity to look beyond law. Phenomenal professors there taught me the theoretical, practical and policy contexts of the environment and its resources. Under the mentorship of Drs. Andreas Klinke and Gabriela Sabau, I learnt to use policy analysis models such as Policy Cycle, Structured Decision Making, Cost-Benefit Analysis, Risk Analysis, and Adaptive and Integrative Risk Governance. Later, supervised by Mr Dave Jennings, a government director, I also collaborated on a low-carbon transition project and worked on the sustainability aspects of the Trans-Pacific Partnership for the Government of Newfoundland and Labrador. From these projects, I learnt more about the challenges of the Canadian energy and resource sectors, for instance policy fragmentation and misdirection, partly inspiring my conception of hybrid policy. 
Building on my fond Newfie experience, I went to the University of Calgary to learn more about Canadian energy and resource issues under Prof. Alastair Lucas, QC. I also worked with Dr Fenner Stewart under the Stikeman Elliot LLP Research Fellowship in Corporate Law and later as the John Ballem QC LLD Postgraduate Fellow in Energy Law, devoting quality time to thinking about energy and resource policy and regulatory challenges and ideas. I also received generous feedback and advice from Profs. Jonnette Watson Hamilton, Evaristus Oshionebo and Nigel Bankes. Profs. Hari Osofsky, Michael Gerrard, John Dernbach, Robin Kundis Craig and others gave additional feedback on hybridity at the Sabin Centre at Columbia University in the US. Eventually, I completed a research project under Artis Research and Risk Modelling in the US, where I explored the hybridity of law and civic governance, inspiring my PhD idea. 
After starting my PhD, I worked part-time for a law firm and prepared CSR documents for the American Chamber of Commerce, among other clients. That experience convinced me more about the merit of regulatory hybridity. Guided by the feedback of my amazing mentors— Drs. Stepan Wood, Cristie Ford, George Hoberg and Janis Sarra—  I decided to focus on the potential of hybridizing civic governance and legal regulation to address the limitations of law and enhance business contribution to climate policy and low-carbon transition.
What are your future goals after the completion of your Ph.D. program?
Like many colleagues, I'd love to use innovative ideas to advance sustainability. Depending on the opportunities, I'd consider joining or building a platform (e.g. policy programme, think tank, laboratory) that harnesses transnational synergies for low-carbon transition. Currently, I am involved in two projects that could inform my ideas about this platform: funded by Human Dignity Foundation and the Government of Canada, I developed and have directed an international project called Community Sustainability Global, where my team has partnered with social enterprises, NGOs, scientists, governments, high schools and a church to foster sustainability; and I co-founded and have coordinated  the UBC Liu Institute Network for Africa, where we're working with Dr Henry Mwandemere, a community leader and retired United Nations scientist, and Mr. Peter Julian, Member of Parliament, on a project to harness African diaspora partnerships to mitigate climate change and promote sustainability in Africa. For now, I imagine joining or building the said platform as a professor of law and/or policy, a government or intergovernmental official, an NGO researcher or a sustainability lawyer. 
---