Graduate Student Profile: Daniel Guedes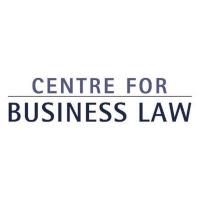 Jul 8, 2020
Daniel is a Master of Laws (Common Law) student at the Allard School of Law. He holds a Bachelor of Laws and Master of International Relations, and he was previously a legal and business advisor in Brazil.
What did you do prior to your graduate studies?
Before I started my Master of Laws (Common Law) program at UBC's Allard School of Law, I was pursuing doctoral studies at Simon Fraser University, where I had the opportunity to conduct research on Canada-Latin America trade and investment relations. Prior to that, I worked as a legal and business advisor to small and medium-sized companies in Brazil, where I come from and where I obtained my bachelor of laws and master of international relations degrees.
What made you decide to do your graduate studies at the University of British Columbia?
I was ready to move to Toronto in the end of 2018 when I received my offer of admission to the LLM CL program at Allard Law. I accepted the offer in a heartbeat. I chose to pursue my LLM CL degree at Allard Law for several reasons. First, UBC has a solid reputation as one of the best universities in Canada and in the world. Second, the faculty at Allard Law is widely known for its high standards of excellence in teaching, in both JD and LLM programs. Third, the very attentive and supportive staff at Allard Law has provided me with all the help I have needed since the moment I first inquired about the LLM CL program. Fourth, although the LLM CL is a short-term program without research requirement, it is good to be exposed to, and even have the opportunity to participate in, the innovative and pioneering research projects being carried on at Allard Law. Fifth, the Career Services Office is an awesome resource available to help you find a position in the job market. Last but not the least, I have been living in Vancouver since 2010. Vancouver is a very diverse and extraordinarily beautiful city and, on top of that, this corner of British Columbia has the best climate in Canada (I much prefer wearing a rain jacket to shoveling snow in the winter).
At the end of the day, choosing UBC definitely was not a difficult decision to make.
Do you have any advice for students thinking about pursuing graduate studies?
The LLM CL is a short-term, course-based professional program aimed at internationally trained lawyers to provide them with knowledge of Canadian law. Most (if not all) students in the LLM CL program are seeking to meet their requirements for accreditation with the National Committee on Accreditation. Having the short duration of the program and the NCA requirements in mind, I think it is important to carefully choose the courses you are going to take in your program. If possible, I suggest taking all the courses required by the NCA plus some courses in your area of interest. I also think it is important to join an association in your area of interest, for instance, the Centre for Business Law or the Centre for Law and the Environment, because you will meet people with similar interests and will have all the intellectual stimulation that comes from the exchange of ideas. Through my participation in the CBL Student Committee, I have had the honour to meet very interesting and brilliant people with whom I have engaged in very stimulating discussions. Unfortunately our informal discussions in the Graduate Lounge or in the lobby at Allard Hall are not possible at this moment because of Covid-19, but it is still possible in online forums and social media.
What are your future goals after you complete your LLM(CL)?
My immediate goal is to follow the road leading to admission to the bar of British Columbia. Then work as a lawyer in BC.
Daniel can be contacted at ddga[at]alumni.ubc.ca
---
Profiles

All Students

Alumni

Faculty

Graduate

JD

Student Life

Centre for Business Law