Our faculty are a dynamic, accomplished and diverse group who make innovative and highly influential contributions to academic knowledge, the practice of law, the development of policy, and the progress of civil society at both national and international levels.
The law school regularly ranks among the top 25 international law schools as measured by downloads from the Social Science Research Network (SSRN) service, a powerful measure of the impact of the research produced here. In addition, our scholars have been cited by courts and policymakers across the country and around the world.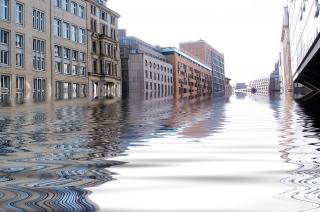 Professor Jocelyn Stacey's research investigates how Canadian law perpetuates disaster exceptionalism, a dangerous idea that disasters are temporary, exceptional and disconnected events. By tracing foundational non-emergency laws – for example, environmental assessment laws and constitutional law – and the role they play in governing disaster, Professor Stacey shows how law contributes to and mitigates our vulnerability to disasters.
Research Centres
Allard Hall is home to centres of excellence in business law, environmental law and natural resources, Asian legal studies, and feminist legal studies. Explore our four centres and learn more about their influential work.