Graduate Student Profile: Andrew Luesley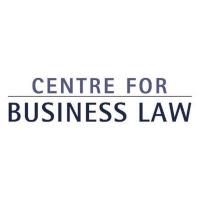 Jun 16, 2020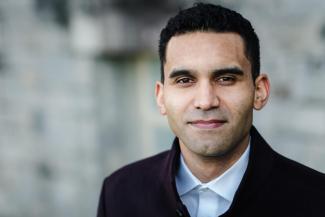 Andrew is a Canadian legal scholar pursuing doctoral studies at Allard Law. His doctoral research programme is in the area of Law & Technology with a focus on Blockchain and Private Commercial Law. His research seeks to answer how common law and equitable tools can be used to provide compensation to victims of fraud effectuated using smart contracts. 
Can you briefly describe your research on smart contracts?
Technological innovations, specifically advancements in automation, are becoming increasingly complex and difficult for the legal system to regulate. New technologies create new capabilities and consequently new risks to the public. So-called "smart contracts" are digital auto-enforcing agreements in the form of computer protocols executed on a blockchain and their complexity and irrevocability make them particularly amenable to fraudulent and exploitative uses, so they pose unique risks to unsophisticated users. Smart contracts facilitate the ability to ensure contractual performance without resort to legal institutions and they consequentially entail the deprivation of a person's right to change his or her mind. A major difference between a traditional contract and a so-called smart contract, is that while contracts create enforceable obligations, smart contract automatically enforce obligations. Compare signing a contract to purchase an item versus purchasing an item from a vending machine. Like the smart contract, the vending machine will automatically complete the transaction by dispensing the item, whereas a paper contract for the sale of an item does not actually force the sale, and thus can be reneged by breaching the contract.
Many scholars have conceded that there is a need for legal regulation of blockchain and smart contract technologies, but most scholarship tends to endorse a narrative of governmental regulation or architectural self-regulation of blockchain technology. None of this scholarship has addressed the central question of how courts can unravel smart contracts to compensate or give relief to victims of fraudulent smart contracts using existing broad equitable jurisdiction to right wrongs. In the absence of a strong regulatory framework, action from Canadian courts will be needed to protect Canadian individuals and businesses using smart contracts. My project, Unravelling Smart Contracts, will remedy the gap in the literature by analyzing the legal and equitable tools courts have for compensating victims and determining when and to what extent parties to a smart contract might claim to have that contract rescinded. It will also study how such rescission might inject an equitable control on these emerging automated technologies. In contrast to scholars who argue that the automation of contract eliminates the role of lawyers, I argue that it actually increases the importance of the legal system's regulation of contracts, particularly providing remedies for fraud, and that the legal system can and must become more innovative, efficient and accessible in order to adequately compensate victims of crypto-fraud. 
What compelled you to do research in that area?
During my PhD seminar, what really piqued my interest was private law legal theory about the voluntary creation of legal obligations between individuals or institutions. I found the tension between reliance-based theories and promissory based theories fascinating, as was the ways by which entire private legal systems or quasi legal systems could be created. Then came Bitcoin's peak price in 2017, and there was a growing buzz around not just Bitcoin but also Blockchain and smart contracts. There was a lot of interest in how they could increase access to justice by removing some of the traditional barriers to legal system participation, as well as create new markets for legal services. I began to incorporate some law and blockchain research into my seminar reading, and found a really interesting nexus between blockchain and the creation of a private legal system where code is law. Within that, smart contracts had similar functions as contracts do, namely specifying our promises and encouraging reliance on them. As I continued to read, I found the law contains a tension between courts' enforcing contractual promises or relieving parties from them. Smart contracts were a very interesting lens through which to view this issue, as - due to their auto-enforcing nature - courts would not be required to enforce them. The challenge they pose, rather, is how courts can ever relieve parties from these automatically-enforced promises lest "Code is Law" replace the rule of law. I decided these issues, related to automation and the provision of legal services in the future, formed a project that was both sufficiently challenging and relevant to which to dedicate my doctoral research program.
Was there anything about your research that surprised you?
An interesting revelation in some of my early reading was how regulation actually contributes to technological innovation, by removing some uncertainty and providing a framework for compliance, thus ultimately encouraging innovation rather than stifling growth. Similarly, I see my work as developing a framework for equitable regulation of automated transactions which will give investors and early adopters confidence that the idea that "code is law" cannot oust the court's broad equitable jurisdiction to right wrongs.
What made you decide to do your graduate studies at the University of British Columbia?
I was born in Winnipeg, but was adopted and grew up in Abbotsford, BC. During the summer before grade 8 I received a scholarship to attend a week-long overnight band camp at UBC. This was right around the time American Pie was making band camp famous, and as I was a self identified band geek about to enter High School, it was one of the best experiences of my life. From the freedom of living in dorms, the big campus to explore, eating in the cafeteria of what is now the "Old SUB" to day-long rehearsals and a final performance in the Chan Centre, I was hooked. It was my first taste of University life and it had a huge impact on me. From that moment on, I longed to come back. 
Twelve years later, I was accepted into the JD program at the Peter A. Allard School of Law off the waitlist, two weeks before the start of class. When I received the offer, I leapt for joy. I had already accepted admission into the University of Alberta Faculty of Law and had put a deposit on an apartment, but needless to say, I knew where I was going. The year was 2012 and the Olympics were on in London and I felt like I, too, had won a Gold medal. 
After completing my JD, an opportunity came up to stay on and do an LLM here with a generous funding offer and I jumped at the opportunity. That year I met my wife Chen Chen (who was not a law student) in the Allard Hall Law Library. She was continuing on with her grad studies at UBC the following year, so when I was offered a four-year fellowship to continue on at Allard Hall and pursue my doctoral studies it was an easy choice for me. The campus environment is spectacular, with beautiful natural space and a collegial atmosphere. I especially like how committed the school is to equity, diversity and inclusion, and how people come together from very different backgrounds and perspectives. The Faculty here is world-class, both as scholars and as colleagues. I have received invaluable mentorship and advice from various faculty members. I would highly recommend anyone thinking about pursuing graduate studies (or a JD degree) to do so at the Peter A. Allard School of Law. 
Published Winter 2019
---
All Students

Alumni

Faculty

Graduate

Staff

Student Life

Centre for Business Law